Anthony Bourdain Makes Better School Lunches Than You Do: 'I'm Maniacal About It'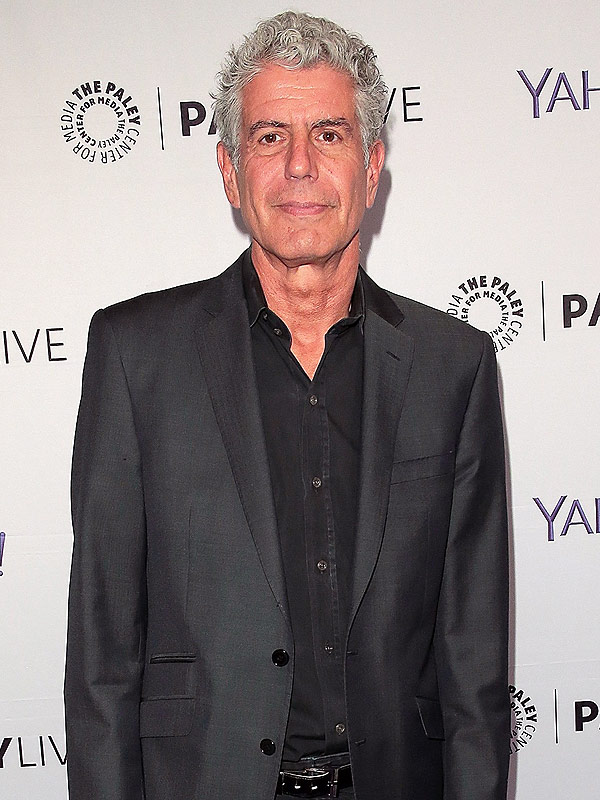 Randy Brooke/WireImage
Anthony Bourdain's 8-year-old daughter, Ariane, is not like other 8-year-olds.
For starters, her chef-food icon dad cooks her highly elaborate meals for breakfast, lunch and dinner—especially now that he's finished filming his CNN show, Parts Unknown, around the world.
"I made chicken katsu for my daughter for her school lunch. I cook for my daughter's lunch every day that I'm in New York. I cook a lot at home now that I'm a dad … I really love it," he said in a new interview with Made Man. "I'm maniacal about it."
RELATED: Anthony Bourdain Sounds Off on Phony Food Feuds, His New Book … and Pumpkin Spice
Bourdain, who made dads everywhere look bad when he tweeted pictures of the pancake bar he'd prepped for his daughter, realizes that he's a bit obsessive in the kitchen.
"When I'm home, I smother my daughter with a choice of breakfast every morning. I try to not repeat myself on the school lunches that I pack her," he said. "Dinners are probably a little too elaborate for an eight-year-old and her friend. But I can't help it."
RELATED: Anthony Bourdain's Tips on Eating Great While Traveling
His daughter also likes to cook. In predictable kid fashion, she enjoys all the parts of cooking that makes Bourdain nervous.
"Anything where there's knife work and she can touch meat, she's really into it," Bourdain told PEOPLE in September of cooking with his daughter. "She takes the piss out of me a lot. I'll say, 'Honey, will you clean up that stuff on the floor?' and she responds, 'Why don't you ask your fans?' She is in no way impressed by my presence on TV. She thinks Alton Brown and Andrew Zimmern are much more entertaining."
—Maria Yagoda, @mariayagoda