Inside Rachael Ray's Cozy New York City Apartment: 'If I Put My Arms Out, I Can Reach From My Refrigerator To My Stove' (PHOTOS)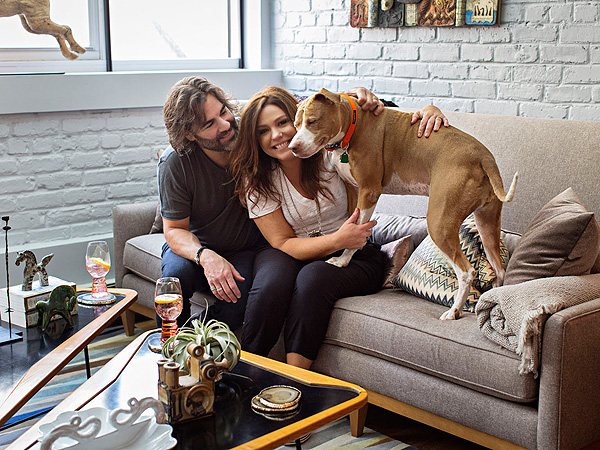 Dorothy Hong
Rachael Ray's New York City home is definitely where her heart is.

The cooking mogul recently opened up her 1,800-square-foot East Village apartment — which she shares with her husband, John Cusimano, and their dog Isaboo — to The Wall Street Journal, and the space (or lack thereof) may come as a surprise.
Start with the kitchen. "If I put my arms out, I can reach from my refrigerator to my stove," said Ray. Still she wouldn't change a thing to the apartment she bought in 2004 (the couple purchased the neighboring unit four years later, which is now conjoined by a sliding door between the two kitchens).
RELATED: All the Details on Rachael Ray's 'Spectacular' Wedding Renewal Cake (PHOTOS)
"This is my vibe. This is my ideal apartment. They'll carry me out in a box."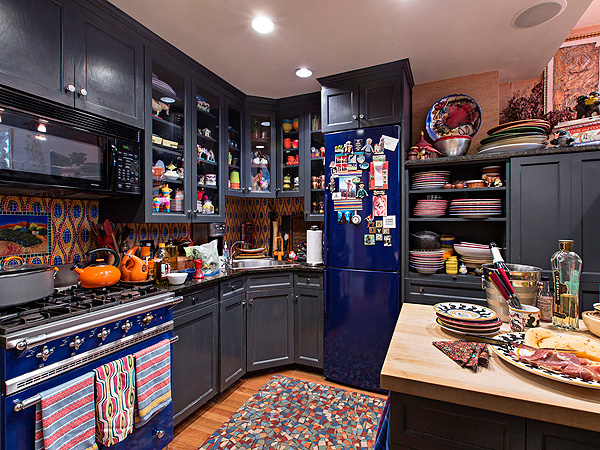 Dorothy Hong
And it fits Ray's sunny personality. Bright and cheerful, the apartment is also very personal. Much of the art has been collected from her many trips to Italy, where Ray and Cusimano recently renewed their wedding vows in celebration of their 10-year anniversary.
RELATED: Make Rachael Ray's SXSW Whiskey Chicken and Cracked-Mustard Franks
The six level spread also includes a living room with greenhouse-style windows, Cusimano's office and music studio, two dining areas (where Ray writes her recipes) and a "Vegas room" for poker and board game parties.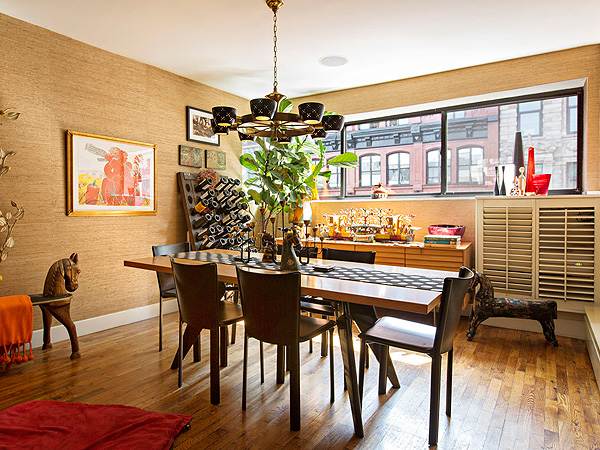 Dorothy Hong
And for company, the couple opted to leave the acquired apartment as a guest suite instead of expanding for "lots of actors and actresses who are too cheap to book a hotel room," Ray joked.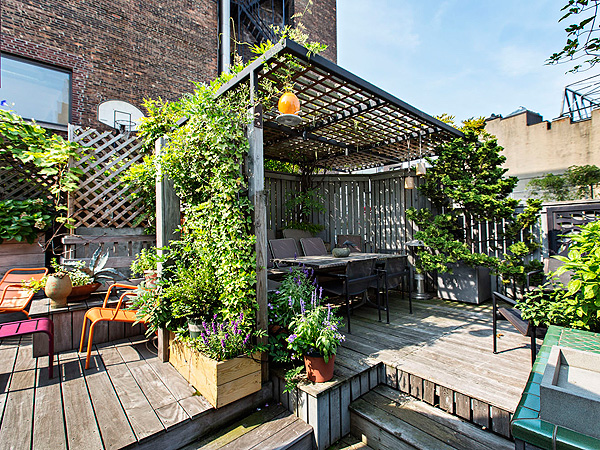 Dorothy Hong
RELATED: EXCLUSIVE: Rachael Ray Dishes on Her Wedding Renewal Dinner: 'There Was So Much Food!'

The one area they did decide to expand was the roof deck/garden where they grow herbs, flowers and tomatoes — and no doubt enjoy with their guests. Said Ray: "My life is about cooking and making people feel comfortable."
–Michelle Ward Trainor