EXCLUSIVE: Bridget Moynahan and Andrew Frankel Agreed on Everything About Their Wedding — Except the Cake (PHOTO)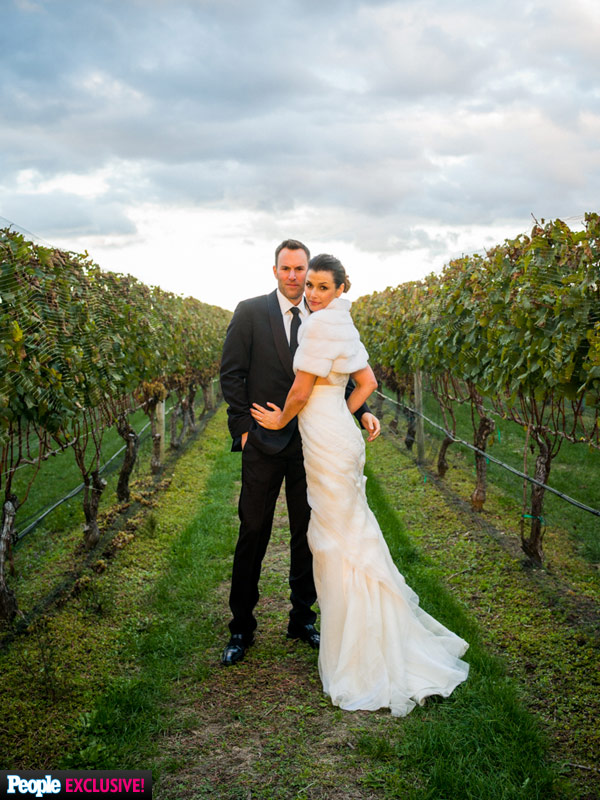 Courtesy John Dolan
The phrase "let them eat cake" makes it all sound so easy.

When Bridget Moynahan and then-fiance Andrew Frankel went into planning their surprise wedding ceremony and reception at Wölffer Estate Vineyards in Sagaponack, New York on Oct. 17, they were on one accord — except when it came to dessert.
RELATED: See the Ultimate Celebrity Wedding Cakes from Nikki Reed, Ashlee Simpson & More
"They were both involved in all of the details," planners Ann David and Nicky Reinhard of David Reinhard Events tell PEOPLE in this week's issue, on stands Friday. "They agreed on everything except the flavor of the cake."
And they didn't just disagree — they were diametrically opposed. "Bridget loves vanilla," explains the planners. "Andrew loves chocolate."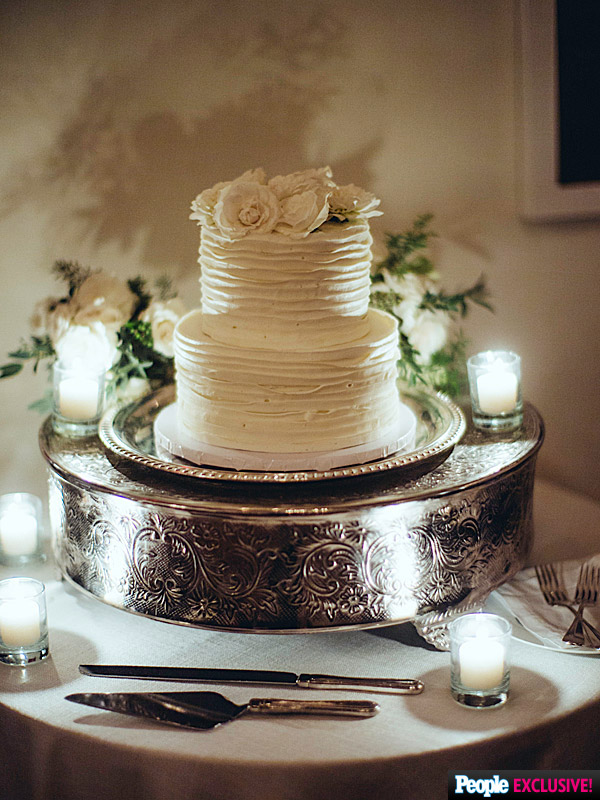 Courtesy John Dolan
Luckily, they came to a compromise both could enjoy. Beneath the swirling white frosting of their chic, understated two-tier confection, were layers they could both get behind. Says the planners, "They made each tier a different flavor to make everyone happy."
RELATED: All the Details on Rachael Ray's 'Spectacular' Wedding Renewal Cake (PHOTOS)
For more on Bridget Moynahan's wedding and to see exclusive pictures, pick up this week's issue of PEOPLE, on stands now.
—Janine Rubenstein