Starbucks Just Released a Limited-Edition Halloween Frappuccino: The Frappula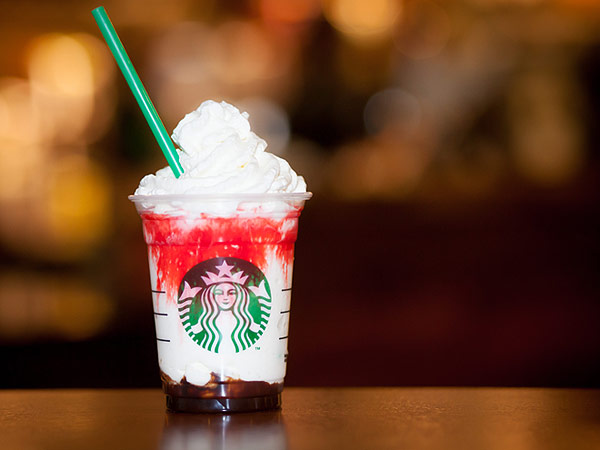 Starbucks
This is what we call a Halloween miracle.
On Monday morning, Starbucks announced their spooky new limited-edition Frappuccino — the Frappula — which will be available in stores from October 28th to the end of the day on October 31st. (Canadians are luckier; they'll have until November 1st.)
RELATED: Ice Cream, Pancakes and Burritos: How to Score Freebies and Deals on Halloween
The "vampire-inspired," "fangtastic" frozen beverage is made with a blend of white chocolate sauce, milk and ice, which is then layered between mocha sauce and a generous dollop of whipped cream. A drizzle of raspberry syrup oozes from the rim, and the whole thing is finished with even more whipped cream.
RELATED: 11 Secret Menu Items You Can Order at Fast Food Restaurants
This new Frapp sounds even better than the Franken Frappuccino, Starbucks' Halloween beverage in 2014: a green-tea base with peppermint syrup, white chocolate sauce and java chips, then topped with whipped cream and mocha drizzle.
With Starbucks' Toasted Graham Latte, iconic Pumpkin Spice Latte and this spooky special, it looks like we're going to be extra caffeinated this Halloween.
RELATED: Starbucks Is Hiking Their Coffee and Drink Prices
—Maria Yagoda, @mariayagoda