14 Halloween Pinterest Fails That Are Terrifying in All the Wrong Ways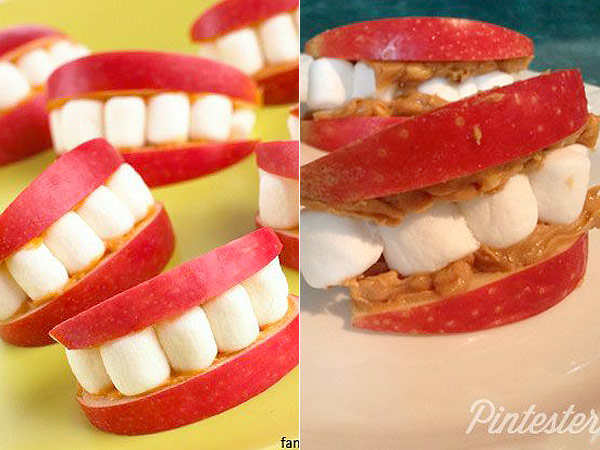 Courtesy Pintester/Pinterest.com
Pinterest fails have become our favorite thing about any upcoming holiday — and Halloween is no exception.

Hopeful pinners put their best creative foot forward and, from time to time, their attempt at intricate projects are met with  sad results.
As Oct. 31 approaches, everything from butchered pumpkins to botched baked goods have been popping up social media. Here are some of the best (or worst, depending on your perspective).
RELATED: 17 Creepy-Cute Treats You Must Make for Halloween
WITCH FINGER COOKIES
One hopeful Instagram user's domestic journey started out so promising…until the cookies came out of the oven.
SPIDER COOKIES
It looks like someone squashed these bugs before they could be eaten — but we're betting they're pretty tasty either way.
PUMPKIN CAKE POPS
Nothing says Halloween like misshapen oval cakes covered in globs of orange icing.
BAT COOKIES
It wasn't her intention, but now this user has multi-colored cookie cake. That's just as good, right?
RELATED: Starbucks Just Released a Limited-Edition Halloween Frappuccino: The Frappula
FLAMING CARVED PUMPKIN
"If anyone needs pumpkin carving lessons, let me know if you find a place cause home girl needs them too," wrote this defeated whittler.
PUMPKIN DEVILED EGGS
Cutting pumpkin faces out of chives may look easy, but this user proves you're more likely to end up with sad-looking clowns — which is actually appropriately creepy for the holiday.
MUMMY HOTDOGS
Let's be real, we'd eat pigs in a blanket no matter what they looked like.
PUMPKIN CAKE
"It's the thought that counts," wrote one user. But in this case, we're not so sure.
RELATED: 17 Creative Ways to Dress Like Food for Halloween
MINI CARAMEL APPLES
Working with caramel can be both tricky and sticky, so it's no surprise these treats are not picture perfect.
PAINTED PUMPKINS
Complicated ikat designs look like a good idea, but are probably best left to the artistically-inclined.
FRANKENSTEIN RICE TREATS
Frankenstein was supposed to look grotesque, so these are actually right on the money.
RELATED: Ice Cream, Pancakes and Burritos: How To Score Freebies and Deals on Halloween
DRACULA DENTURES
Looks like Dracula might need some braces, too.
CANDY BARK
Okay, so these are a little rougher around the edges…literally. At least people will know they're homemade?
PUMPKIN PRETZELS
"Not a perfect match but hey they taste good!" wrote this user. And, hey, at the end of the day, that's all that matters.
RELATED: Make the Halloween Cookies The Obamas Gave to Trick-or-Treaters
—Ana Calderone, @anacalderone