Jealousy Level, High: Kim Kardashian and Chrissy Teigen Are Planning a Churro-Making Party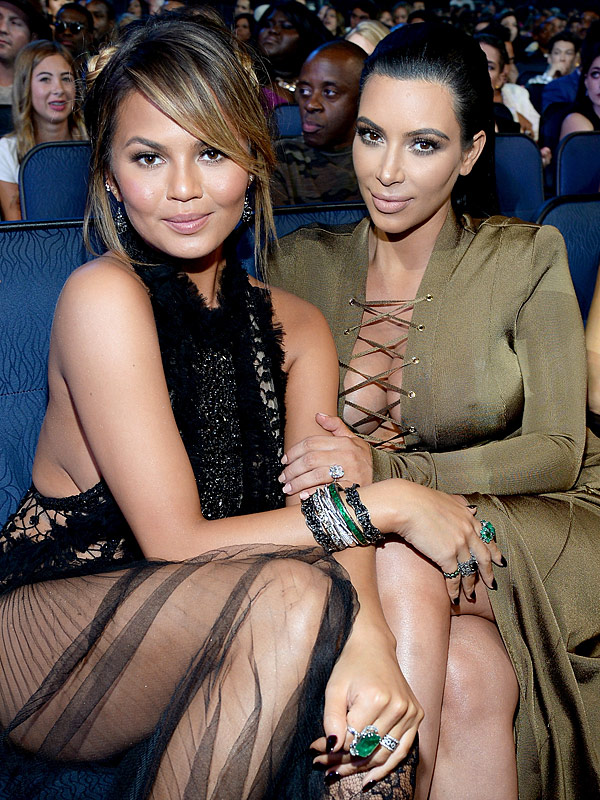 Kevin Mazur/MTV1415/Wireimage
Kim Kardashian and Chrissy Teigen's friendship is something we cherish deeply, as much as it pains us to not be part of it.
We tried to reign in our envy when they hung out at Waffle House (seriously, dream friend date), but this latest development is just too much to handle. The two superstars have reached the level where they deep-fry together.
RELATED: Chrissy Teigen Says Cooking "Should Have Been My First Calling"
On Thursday, Kardashian Tweeted about the churro machine she received for her Oct. 21st birthday. "I got a churro machine for my bday!!!! Between that & the beignet mix I got, I am in heaven!!!!" Her use of four exclamation points makes sense here: Churros and beignets are two of Kardashian's (many) favorite foods.
Teigen was excited, too, responding with a simple, eloquent "F— yes." Now, Kardashian and Teigen are very publicly crafting churro-making plans.
"Wait I was about to call u & tell u about this churro machine!" Kardashian responded to Teigen's tweet. "You will die! You need to come over & lets cook!"
RELATED: The Definitive Guide to Kim Kardashian's Favorite Foods
Teigen is already brainstorming the delicious sauces they'll make to dip their churros in ("brown butter caramel sea salt"), because yes, apparently it is possible to be more jealous of this exclusive friend gathering.
Our next stop? The churro machine store.
—Maria Yagoda, @mariayagoda