Celebrity Trainer Jeanette Jenkins on How to Avoid Holiday Weight Gain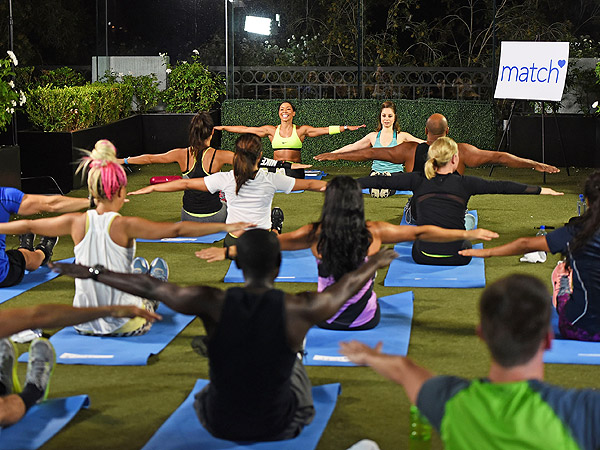 Angela Weiss
Jeanette Jenkins has trained some of the fittest ladies in Hollywood – including Kelly Rowland and Pink – so she knows a thing or two about getting in shape!

Here are her tips for staying motivated despite the temptations (and sluggishness!) that can accompany the holiday season and its dropping temperatures, which she shared at the Match Hotties 4 Your Heart Ab Blast Bootcamp benefiting the American Heart Association in West Hollywood.
1. Stick to having only two "cheat days" a week.
Look at your schedule. If you have an office party on Wednesday and a family gathering on Saturday, then that's it. At any other events, you're going to have to skip the junk food.
2. Try to eat a healthy meal before holiday parties.
Fill up on nutritional foods before you go so you're not famished or left in the host's hands. People don't always provide healthy options.
3. Hydrate!
Drink plenty of water before your meal. We tend to eat larger portion sizes when dehydrated.
4. If you're going out for drinks, order water or iced tea for the first round.
By the time you finish, your friends may have already finished two or three cocktails, while you've saved yourself 500 to 600 calories. And sometimes you'll be so into the entertainment of everyone else, you might not even want a drink by then!
5. Offer healthy spins on holidays faves when hosting a holiday meal or attending a potluck.
When it comes to sweet potatoes, people always want to add marshmallows and brown sugar. Just bring some fresh sweet potatoes, and don't add anything. Or instead of a broccoli cheese casserole, opt for broccoli with shaved almonds flavored with chicken broth.
6. Keep a food blog.
Write down what you eat every day to stay accountable. Count calories. Over the holidays, we make it too easy to say, 'It doesn't matter! We're just having a good time!' That good time can last for two months! Some people gain 10 to 15 lbs. during this season. If you keep a food log, at least you're conscious of what you're eating.
7. Eat your meal in a certain order.
Don't dive right into carbs! Start with a green salad followed by protein, and then go for another vegetable. Save a treat-size portion of carbohydrates for last. When you have stuffing or mac 'n' cheese, have a half cup or full cup — no more.
8. Keep exercise a priority by changing how you view it.
It's not just about looking good. We're working out because we want to decrease our risk of illness and feel great. Look at it as an internal cleansing. Just like you take a shower and brush your teeth to clean the outside, you need to do something health-wise to clean the internal organs and get the blood flowing.
9. If it's too cold outside, find an online exercise program to do at home.
There's so much fitness instruction available on social media and the Internet. Use it to your advantage. I created an online club where I have 200 workouts, and I do the workouts myself in a small space — either an office or a hotel room if I'm traveling. Not only do at-home workouts let you avoid the cold, but you save time by not having to commute to the gym. Best of all, there's no worrying about your outfit when you're working up a sweat in the living room!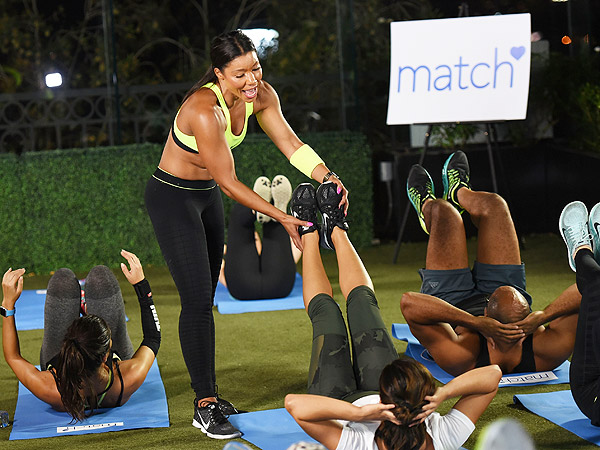 Angela Weiss
–Gabrielle Olya, @GabyOlya