Bob and Cortney Novogratz Blog: 7 Tips for Decorating Your Home on a Budget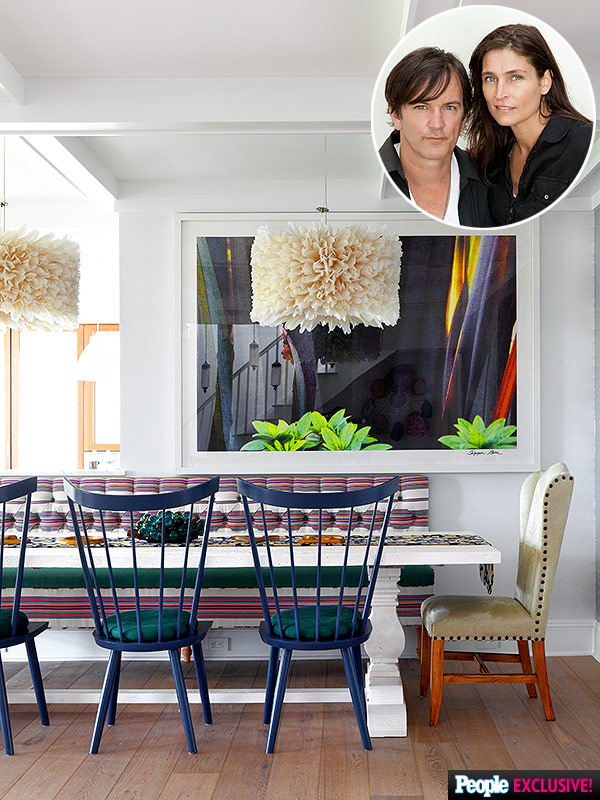 The Novogratz
Bob and Cortney Novogratz are a design duo—and parents to seven children—who recently bought a 1920s-era castle in the Hollywood Hills. Check back regularly on PEOPLE.com as they blog about the rewards, risks, messes, and successes of the project, giving their expert tips and tricks for home renovation. You can follow them on Twitter at @TheNovogratz or on Facebook. 
We're designers, so great design is obviously important to us. Plus, we've got 7 kids, so we're always on a budget. But just because you're on a budget doesn't mean great design needs to be sacrificed. Here are a few ways we've learned to budget while decorating.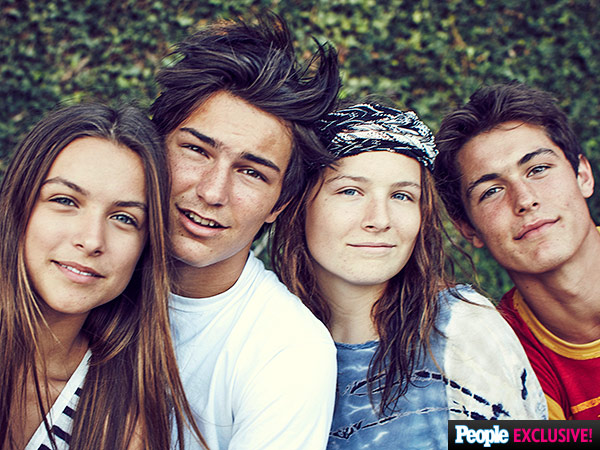 The Novogratz
1. Look at alternatives. As our kids get older, they have an opinion in all things design, which is naturally exciting for us. Our teenage girls want wallpaper in the castle, which we're happy to accommodate, but we're constantly reminding them to look at the price — some wallpapers are much more affordable than others.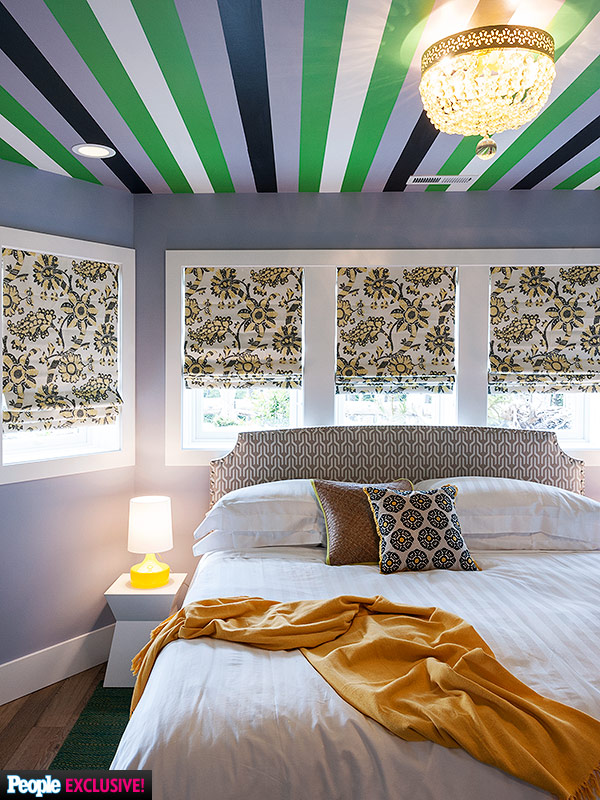 The Novogratz
2. Other than choosing a more cost-friendly wallpaper, try wallpapering just the ceiling or an accent wall, rather than doing an entire room. This will keep your budget down so you have money for great accessories at the end of your project.
RELATED: Bob and Cortney Novogratz Blog: 9 Tips For Designing a Home Your Kids Will Be Psyched About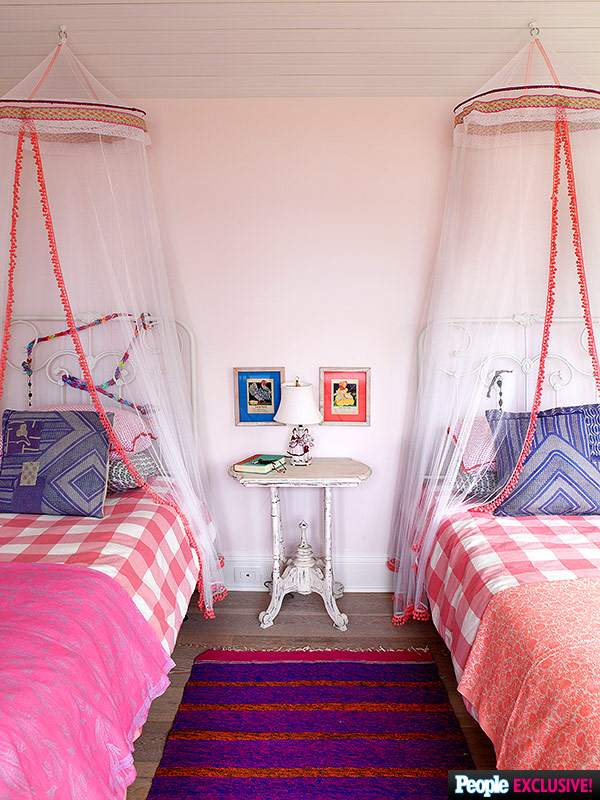 The Novogratz
3. Dramatic canopies in bedrooms are beautiful and feel luxurious, but for an option that doesn't cost a fortune, opt for tulle, which is super affordable. Dress up the canopy by stitching an ornate fringe on the edges of the tulle. This really elevates a bedroom without needing to spend on fabric. Pair with an inexpensive wrought iron bed for a timeless look.
RELATED: 7 Chic Items to Decorate Your Living Room on a Budget
4. Dining room chairs don't have to match — you can mix high and low. If you have your eye on expensive dining room chairs, you don't have to buy all 6 or 8. Buy 2 for each end of the table, and compromise on less expensive chairs for the middle. Down the road, you can repurpose any of the chairs for office or vanity chairs.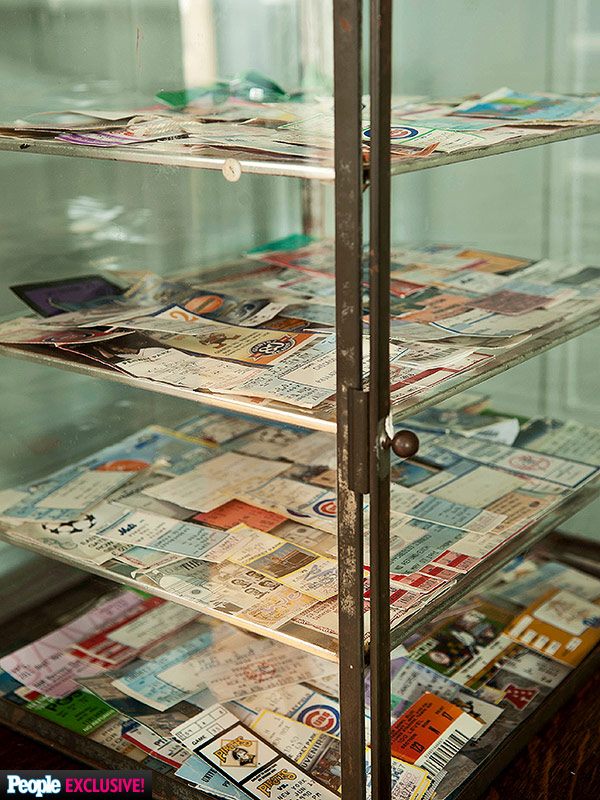 The Novogratz
5. For decorative items and art, use what you already have. Whether you've collected tickets and playbills, saved a vintage alma mater sweater, or inherited beautiful old sheet music you don't use, show off these items in either a display case or an inexpensive frame. Not only are these affordable ways to decorate your home, but they also speak to who you are.
6. Make sure to spend money where it counts. Don't splurge on trendy furniture; buy sturdy, classic furniture upholstered in a durable fabric, especially if you've got five wrestling boys like we do. If your budget is on the lower end, read the reviews. It's really amazing what you can find in the lower price range if you do your homework.
RELATED: Bob and Cortney Novogratz Blog: How To Design Your Home Like a Boutique Hotel
7. Save trendy moments for accessories like pillows, which are inexpensive and easy to swap out. This is a great opportunity to play with color and pattern.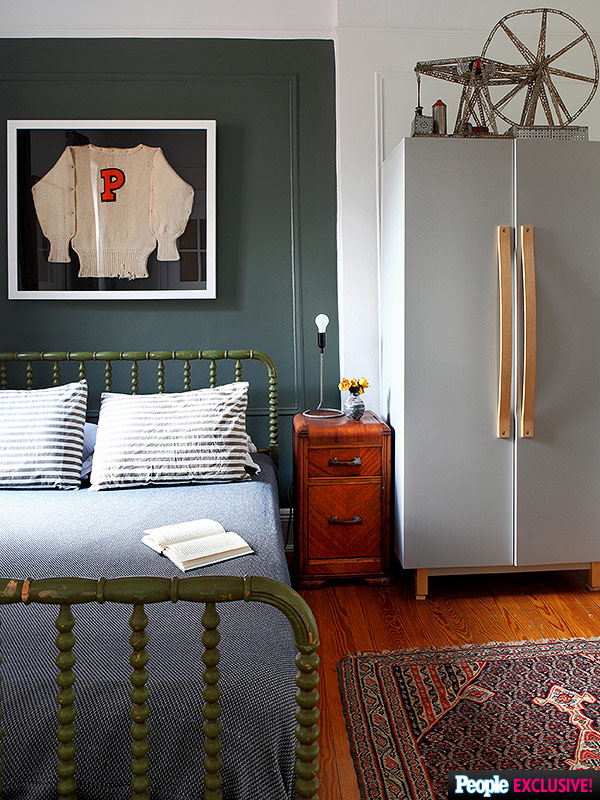 The Novogratz
We're big believers that you can have style at any price point. If you're smart about how and where you spend your money, you'll end up with a home you love. Being on a budget doesn't mean you can't buy what you love — being selective will allow you the budget you need when that special piece comes along.
RELATED: Inside Donna Karan's Soothing (and Stunning!) Spa House