Buzzkill: Critics Say Starbucks' New Cups Are Another Volley in the 'War on Christmas'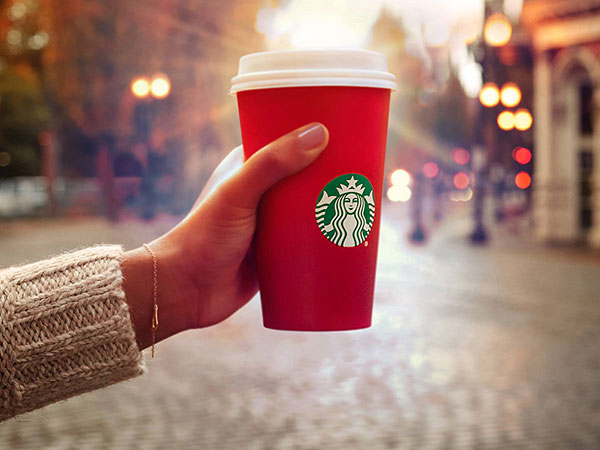 Starbucks
Another year, another entry in the archives of the alleged War on Christmas.
Starbucks rolled out their holiday season cups recently, and the new, conspicuously minimalist design features only the traditional red color, not — as in years past — reindeer, Christmas ornaments and other typically "holiday"-esque signifiers.
RELATED: The Holidays Are Officially Upon Us: Starbucks Red Cups Have Arrived
Social media users have already taken to their preferred networks to vent their spleen about the decision. For example, former Arizona pastor Joshua Feuerstein announced a prank campaign on Facebook: Tell your Starbucks barista your name is "Merry Christmas" and they'll be forced to add it to the cup.
Switching over to Twitter, though, and you'll find more people expressing confusion or utter apathy about the plight of Christmas at Starbucks.
There, are, however, people actually participating in Feuerstein's "prank," though.
Can I get a name for your cup? Sure. "Merry Christmas" #MerryChristmasStarbucks https://t.co/lFgFASnBsi—
Jay Carr (@Jay_Carr) November 06, 2015
Starbucks, in a statement of their own, said, "Starbucks is inviting our customers to tell their Christmas stories in their own way, with a red cup that mimics a blank canvas. Over the past few years, our customers have been showcasing their work on Instagram, Twitter and Pinterest, and we even held a contest to support this creativity. This year's design is another way we are inviting our customers to create their own stories on our cups."
RELATED: There Is a New Ho Hos Flavor For the First Time Ever (and It's Super Christmas-y)
Also, there are plenty of Christmas-themed products available at Starbucks that do feature the word "Christmas," including the company's Christmas blend coffee, Christmas tree ornaments and advent calendars.
And finally, a Full House alumni has weighed in: Candace Cameron Bure published her own thoughts on the controversy to Facebook Monday afternoon.
— Alex Heigel, @alex_heigl