EXCLUSIVE: Giada De Laurentiis on Overcoming Challenges Post-Divorce: 'It's About Believing in Yourself'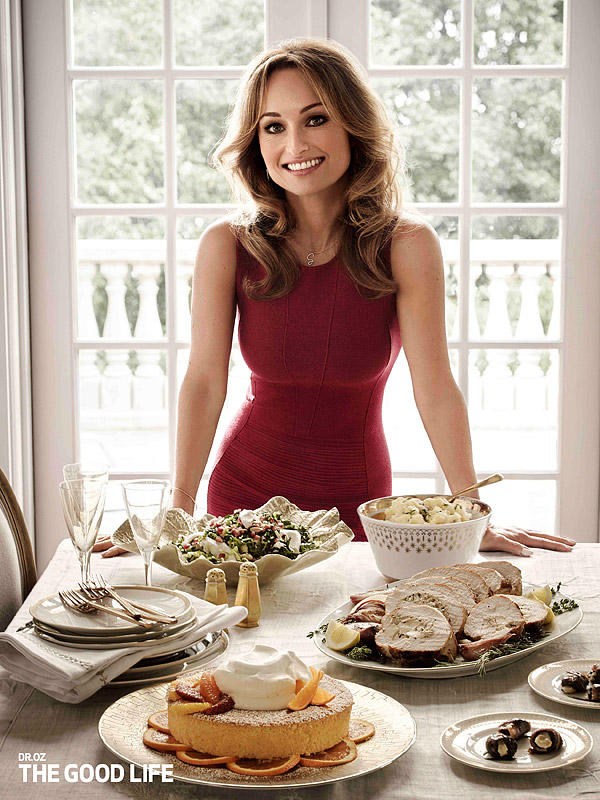 Dr.Oz The Good Life/Art Streiber
Although Giada De Laurentiis has moved on to a new man since her divorce from ex-husband, Todd Thompson, she admits the process is still scary.

"We had been together since I was 19; I'm now 45. That's a lifetime with someone," the Food Network star explained to Dr. Oz in the December issue of his magazine The Good Life. "It was a very difficult time. I don't have the answers; I'm figuring them out as I go. I'm also afraid, like many other women who go through this, and men, too, for that matter."
RELATED: Giada De Laurentiis Opens Up About Life After Divorce: 'All of a Sudden My World Came Crashing'
However, it's through her divorce that De Laurentiis discovered a new skill set: She is now more handy around the house.
"I never knew how to hook up a TV; I had alarms going off in the night that I never had to deal with because my ex-husband would handle all that stuff. I can do those things now," she said. "If the water heater breaks, I can handle it. It's moments like those that wake you up and make you think, 'Oh, my gosh, I can take care of myself.' Every challenge is an opportunity to become stronger and believe in yourself more. That's what it's about: believing in yourself."
RELATED: Celeb Trainer Harley Pasternak: How to Stay on Track During the Holiday Season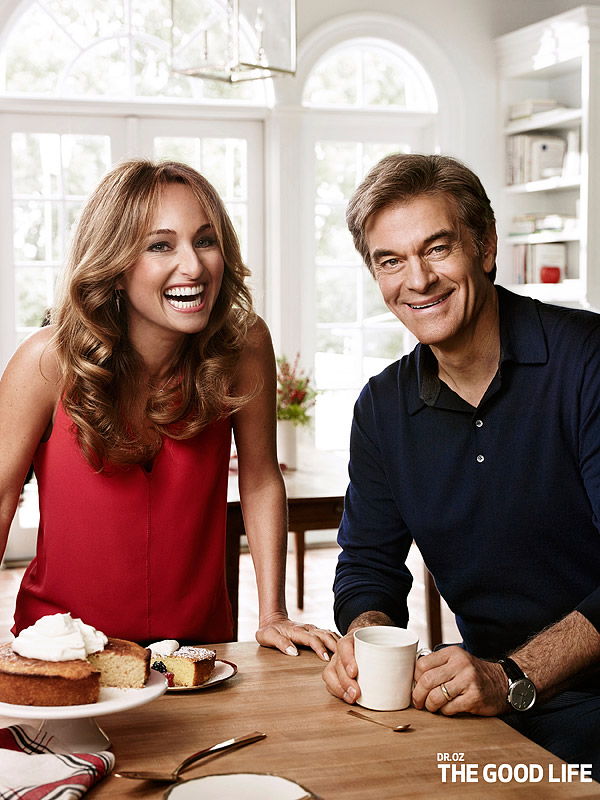 Dr.Oz The Good Life/Art Streiber
As the TV chef, who has a 7-year-old daughter, Jade with Thompson, preps for the holidays, she stays true to her portion-control food philosophy.
"I don't fit the mold of what people believe a cook should look like. You've heard the expression 'You can't trust a skinny cook.' But everyone has a different frame and body size. In my family, we enjoy everything, but we don't overindulge," she said.
And that doesn't mean she sticks to fat-free, carb-free meals.
RELATED: Giada De Laurentiis Reveals Her Secret to Staying Slim
"Tasteless food always leaves you wanting more," she explained. "The key is eating flavorful food, just not eating a lot of it. Truly, the best sensations are the first few bites, but to appreciate them, you have to be in tune with yourself. I love desserts, so I remind myself it's OK not to finish them. I can always have another sweet tomorrow. And if I overindulge one day, I'll scale back the next. For the holidays, I typically skip the jeans and go for A-line dresses and tights. I still feel good, but I have more room to move around in my clothes."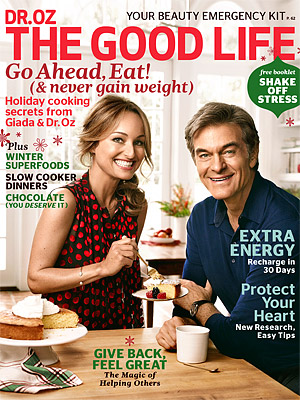 Dr.Oz The Good Life/Art Streiber
De Laurentiis is also living up to the title of her new book, Happy Cooking. "The good life to me is lots of laughter," she said. "People always ask me: 'Why do you smile so much? And how do you keep smiling?' You know, I think laughing inside and outside is important. And to me, 'happy cooking' is really important. So between cooking and laughing, I think my life is pretty great."
RELATED: Rita Ora Skips Alcohol and Drinks Lots of Water to Feel 'Like a Superhero'
–Michelle Ward Trainor