McDonald's Is Eliminating Their Dollar Menu in 2016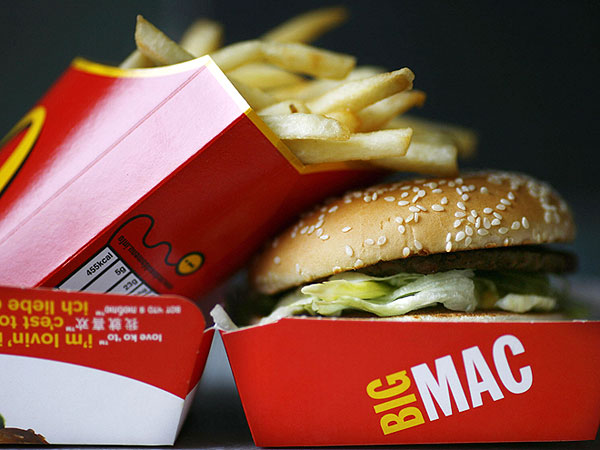 Ben Stansall/AFP/Getty
All good things must come to an end — even $1 ice cream cones.

McDonald's reps have confirmed that they will be eliminating the Dollar Menu at the beginning of next year. As a replacement, the fast-food chain is launching the "McPick 2" menu, which will allow customers to pay $2 for two items, including the McDouble, McChicken sandwiches, small fries and new mozzarella sticks, according to Fortune.

RELATED: Is America Ready for a Deep-Fried Big Mac Drizzled in Mac Sauce?
"These new McPick 2 offers are just the start and are part of a broader value platform grounded in what our customers are looking for—choice and flexibility," McDonald's spokesperson Lisa McComb said.
The Dollar Menu's phasing-out has been a long time coming. In 2014, McDonald's shifted to the "Dollar Menu and More," which included options costing more than a dollar.
We just hope that, in the midst of all these changes, all-day breakfast remains a constant, because now that 4 p.m. Egg McMuffins are part of our life, we can't imagine existing without them.
RELATED: McDonald's Is Adding $1 Mozzarella Sticks to Its Menu
The McPick 2 menu debuts on January 4th and will run until February 8th.
—Maria Yagoda, @mariayagoda