Emeril Lagasse, Mario Batali and More Chefs Answer All Your Thanksgiving Cooking Questions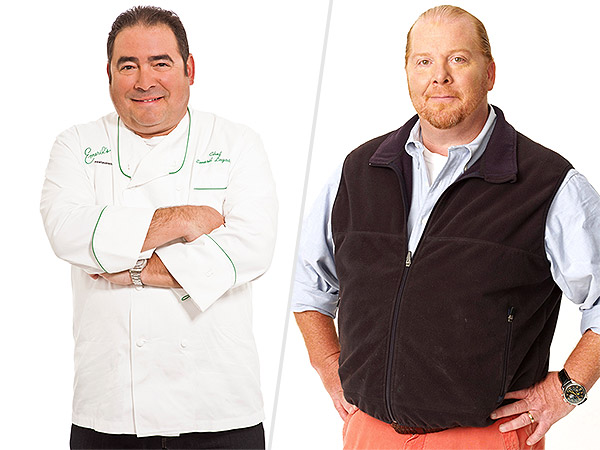 Virginia Sherwood/Bravo; Craig Sjodin/ABC
We are so lucky to have the Internet to consult when Thanksgiving preparation goes horribly wrong.
We are even luckier to have top chefs on Twitter, answering all of our burning Thanksgiving cooking questions out of the kindness of their hearts.
RELATED: The Absolute Best Thanksgiving Side Dishes
With the holiday fast approaching, it's time to start making the big decisions: Is brining worth it? How big should your turkey be? What do you do with the neck? Is everything going to be okay? Here's what chefs like Mario Batali, Emeril Lagasse, Michael Symon and more have to say about making your dinner a success.
Mario Batali instructs on defrosting pies … and his inexperience with "turkey roaster ovens."
Alton Brown demystifies the distinction between stuffing and dressing, plus the age old debate of whether or not to brine a turkey.
RELATED: Your New Favorite Thanksgiving Side Dish: Twice-Baked Sweet Potatoes
Michael Symon dives deep into the perfect techniques. He also expresses his extreme anti-brining position.
Haylie Duff gives you permission to cook a practice turkey.
RELATED: 13 Terribly Terrific Thanksgiving Pinterest Fails We Are Eternally Grateful For
Alex Guarnaschelli talks seasoning and technique.
And Emeril Lagasse talks serving sizes.
Thanks guys! Truly makes us feel like all the hours we spend on Twitter is worthwhile.
—Maria Yagoda, @mariayagoda