These Fruit-Flavored Cups Trick You Into Thinking Water Tastes Like Juice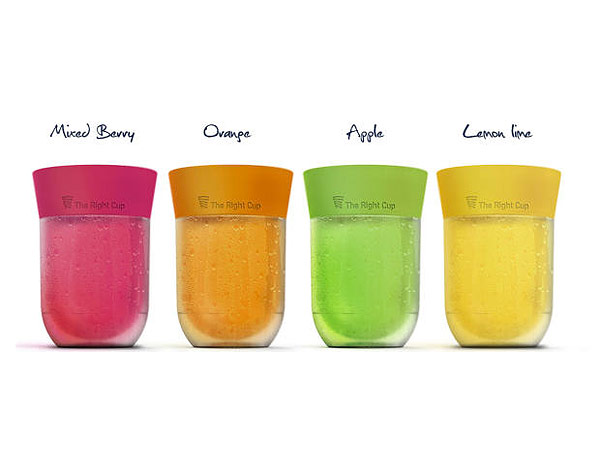 The Right Cup
Having a hard time staying hydrated because, well, it requires drinking water? This cleverly-designed cup could be the answer to getting your proper eight-glasses-per-day dose of H20.

The Right Cup is a cup made with built in aromas and flavors that "trick" your brain into thinking you are drinking flavored water, when really you're just sipping regular water. So, instead of consuming sugary juices, you can experience the tastes of oranges, berries, lemon-lime or apples without the calories they usually come with it.
RELATED: Hungry Girl: Get Your Diet Back on Track These Healthy Eating Strategies
Still in the prototype stage, this seemingly revolutionary cup is in the process of getting funded through Indiegogo, but the company is hopeful shipping will start in April 2016.
So, what do you think of this fruit-flavored cup?
RELATED: This Gives Us Life (Literally): New Study Finds Coffee Might Make You Live Longer
–Michelle Ward Trainor