100-Year-Old Woman Credited Longevity to Routine Consumption of Portillo's Hot Dogs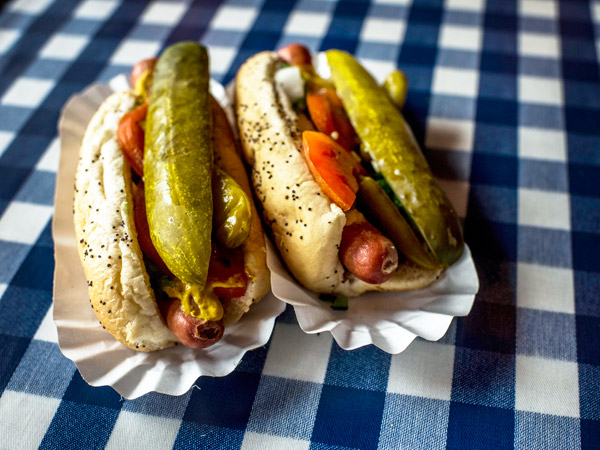 Melina Mara/The Washington Post/Getty
Longtime Elgin, Illinois resident Helen Diekman, who passed away on Tuesday at age 100, was unapologetic about her love for hot dogs — and actually credited them with her impressive lifespan.
In a Daily Herald interview from 2014, Diekman credited her longevity to Portillo's, the restaurant chain that she frequented three times a week for lunch, always ordering the exact same meal: a hot dog with everything (without hot peppers), fries and Diet Coke.
RELATED: We're Thankful for These Six Vices That Are Actually Good for Us
Even suffering a back injury didn't stop her routine, the Herald reports. When she recovered, her son Michael wheeled her into the eatery, where employees, friends and caregivers were waiting with balloons.
While Portillo's was the main secret to longevity when a reporter asked her, she also noted some other habits, which likely helped.
"I go to bed early, and I eat good. Of course I go to church," she said. "And I have a lot of friends."
RELATED: Study Links Daily Coffee Consumption to Longevity
Diekman isn't the only centenarian who believed her unorthodox eating habits added years to her life: Earlier this year we met Agnes Fenton, 110, who swears by drinking three Miller High Lifes a day, and Susannah Mushatt Jones, the world's oldest living person at 116 years old, who "eats bacon all day long."
We can get certainly behind all of these lifestyles.
—Maria Yagoda, @mariayagoda