Momofuku's David Chang Accuses Starbucks of Copying His Restaurant's Recipes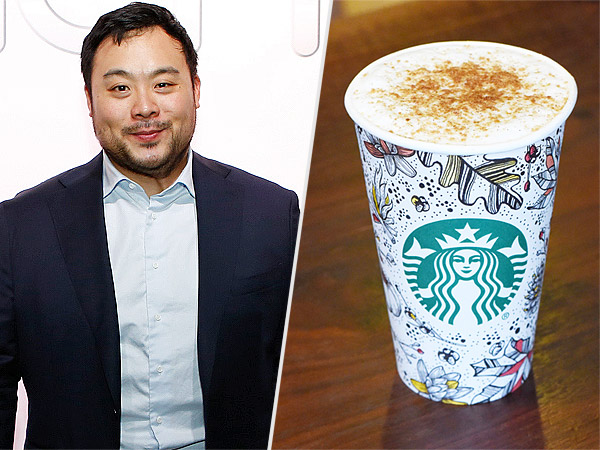 Eric Stringer/Getty; Starbucks
David Chang has a bone to pick with a certain giant coffee house.

The Momofuku chef is accusing Starbucks of copying recipes from his restaurant group's sister bakery founded by Christina Tosi, Momofuku Milk Bar.
"Are you f****** serious ‪@Starbucks? Didn't know your [research and development] team only reads ‪@milkbarstore cookbook," he captioned a Twitter photo on Friday of two treats available at the sweet shop, which opened in 2008.
RELATED: Step Aside, Pumpkin Spice: Starbucks Unveils Toasted Graham Latte (and We Tried It)
Though he doesn't directly point out which Starbucks menu items he's referring to, it's easy to see the similarities in Tosi's cream cheese-stuffed Bagel Bombs and the coffee chain's new Bantam Bagel Balls.
RELATED: Critics Say Starbucks' New Cups Are Another Volley in the "War Against Christmas"
The bakery's Cereal Milk can also be compared to Starbuck's newly released Toasted Graham Latte, which was developed to mimic the "delicious leftovers in your breakfast bowl," according to the company's R&D Manager Yoke Wong.
Chang finished his tweet by asking Starbucks to "pick on someone else."
In response to the controversy, a representative for Starbucks told PEOPLE, "As part of a larger effort to offer locally relevant products Starbucks began offering Bantam Bagels in 30 New York stores last June. Due to positive customer response the test recently expanded to 515 Starbucks locations in New York City, Philadelphia and Indianapolis."
—Ana Calderone, @anacalderone