United Airlines Is Bringing Back Free Snacks for Passengers in Coach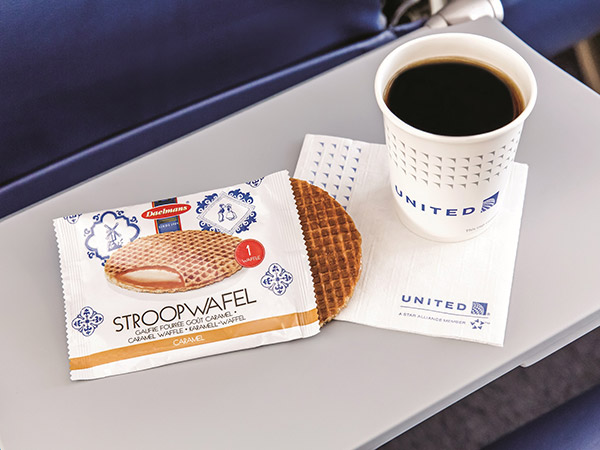 Courtesy United Airlines
The skies just got a little friendlier.

How so? Drumroll, please…an airline is giving something away for free!
That's right, after the terrible travel trend of charging for everything (early boarding, seriously?) United Airlines is giving away free food. The airline announced they are bringing back complimentary snacks on their Economy flights within North American and Latin America starting in February.
RELATED: Beignets and Breweries! These Are the Most Instagrammed Food Destinations in the U.S.
On the menu? Asian-style snack mix of rice crackers, sesame sticks and wasabi peas, and a zesty-ranch mix of mini pretzel sticks, Cajun corn sticks and ranch soy nuts for those departing after 9:45 a.m. Early travelers (those flying before 9:45 a.m.) will get a free stroopwafel, a Dutch, caramel-filled waffle.
The snacks will join fare that is already offered from United's purchase-only choice menu as well as their newly expanded complimentary meals.
RELATED: This Star Wars-Themed Plane Is a Superfan's Dream Come True (PHOTOS)
So, does this mean 2016 could be the year of free airline amenities?! Let's hope.
–Michelle Ward Trainor