Blake Lively Gave Taylor Swift the Most Amazing Birthday Pie Ever (PHOTO)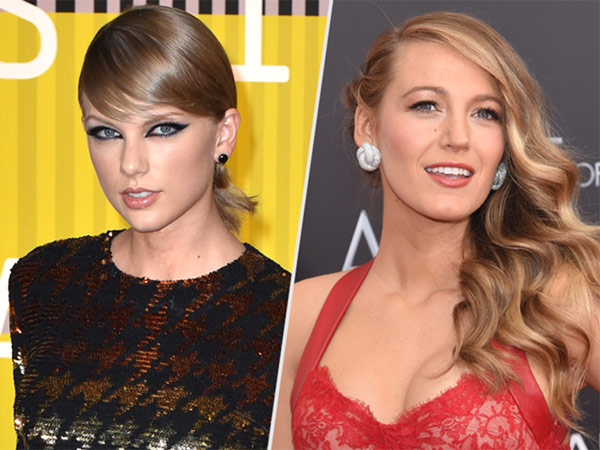 Getty (2)
It looks like Taylor Swift is still knee-deep in celebrations after Christmas came early in the form of an epic holiday-themed birthday fête on Sunday.

On Monday, the singer got a very special delivery from newly-minted squad member Blake Lively. The actress sent over a pie adorned with edible statuettes of Swift's pet cats, Olivia Benson and Meredith Grey, alongside a banner that reads "Happy Thanksgiving Birthday."
RELATED: Bake It Off! Consider These Taylor Swift–Inspired Cakes Your Sweet Inspiration for the Day
"Blake wins at birthday pies," Swift captioned the Instagram. "I honestly can't stop laughing right now."
RELATED: Taylor Swift Says These Chocolate Chip Cookies Were a 'Real Turning Point in My Life' — Get the Recipe!
The pair's friendship got our attention after a fun-filled day in Australia just last week that not only included a meet-up with kangaroos, but time spent riding roller coasters at an amusement park (which Lively posted an Instagram shot of in honor of Swift's big day.)
And as for her desserts, Lively is a seasoned expert — having previously baked a bee-themed birthday cake for her other famous pal Beyoncé.
RELATED: Blake Lively's Incredible Bikini Body After Baby! Her Trainer Tells All
The "Shake It Off" singer is also no stranger to receiving sweet cat-inspired treats from other stars. Back in August, Reese Witherspoon brought along a batch of cat-inspired cupcakes — aptly nicknamed "catcakes" — that put the Grammy winner's cute cats on full display.
Olivia and Meredith have never looked sweeter.
—Grace Gavilanes