Bobby Flay's New Year's Brunch Is the Perfect Meal After a Night of Partying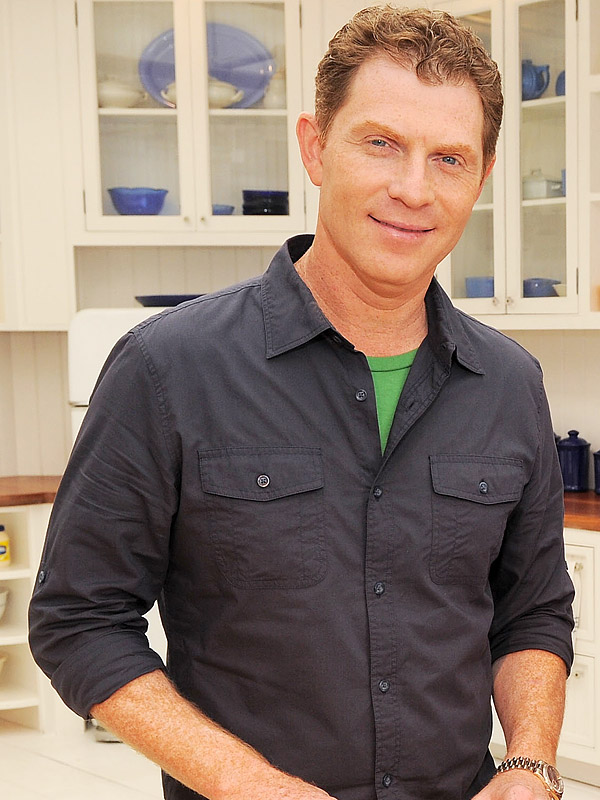 Larry Busacca/WireImage for Hellman's
Bobby Flay is a big fan of brunch.

"It's my favorite meal," the chef, 50, says in the PEOPLE special, subscriber-only issue about Holiday Entertaining. "It's the perfect time to catch up with friends, rehash the goings-on of the night before or celebrate a special occasion. Plus, you get to have a drink before 5!"
RELATED: Adorable (and Easy) Decorations for the Lazy Christmas Lover
For his midday feast designed as the perfect follow-up to New Year's Eve revelry, the star of the Cooking Channel's Brunch @ Bobby's—and author of a cookbook by the same name—chose easy sweet-and-savory dishes and a customizable cocktail.
He notes, "The perfect remedy for a hangover is a really decadent meal."
To compliment the special spread, Flay recommends picking up a store-bought seasonal fruit salad, muffins, sticky buns and breads so you can concentrate on making the main dishes.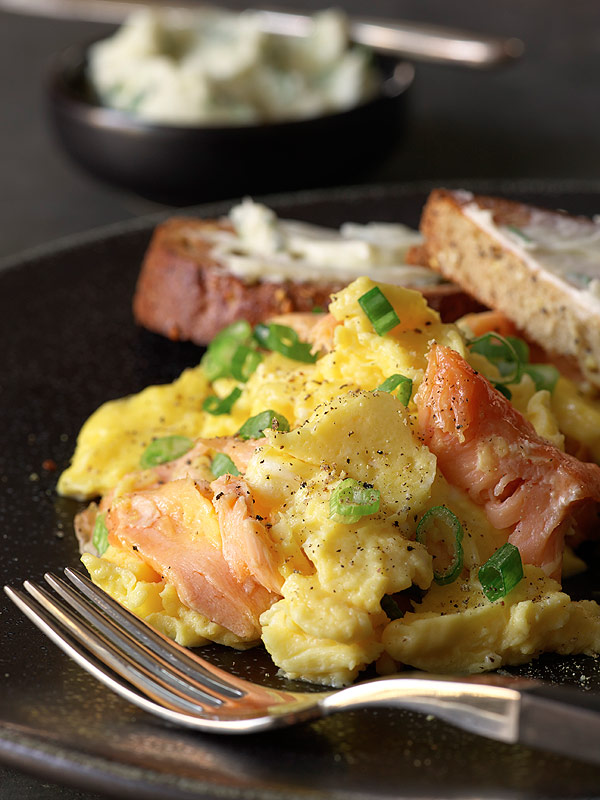 Ben Fink
Smoked Salmon and Green Onion Scramble
"I like to serve it family-style on platters, so guests can help themselves to as much—or as little—as they want," says Flay of this "over-the-top and delicious" recipe.
2 oz. fresh goat cheese
8 tbsp. (1 stick) unsalted butter, room temperature
¾ tsp. kosher salt, divided
3/8 tsp. freshly ground black pepper, divided
4-6 (½-in.-thick) slices 12-grain bread, toasted
8 large eggs
8 oz. smoked wild salmon, flaked
2 large green onions, finely sliced
1. Stir together the goat cheese and 4 tbsp. of butter and season with ¼ tsp. salt and 1/8 tsp. pepper. Spread over the warm pieces of toast.
2. Whisk the eggs until smooth and season with remaining salt and pepper.
3. Melt the remaining butter in a large nonstick sauté pan over medium heat until it begins to shimmer. Add the eggs and slowly cook until soft curds form. Cook to desired doneness, stirring often. Remove from the heat and stir in the salmon and green onions. Spoon the eggs over the toast.
Serves: 4 to 6
Prep time: 10 minutes
Cook time: 12 minutes
RELATED: Sarah Michelle Gellar Turns Baking With Her Daughter Into Bonding Time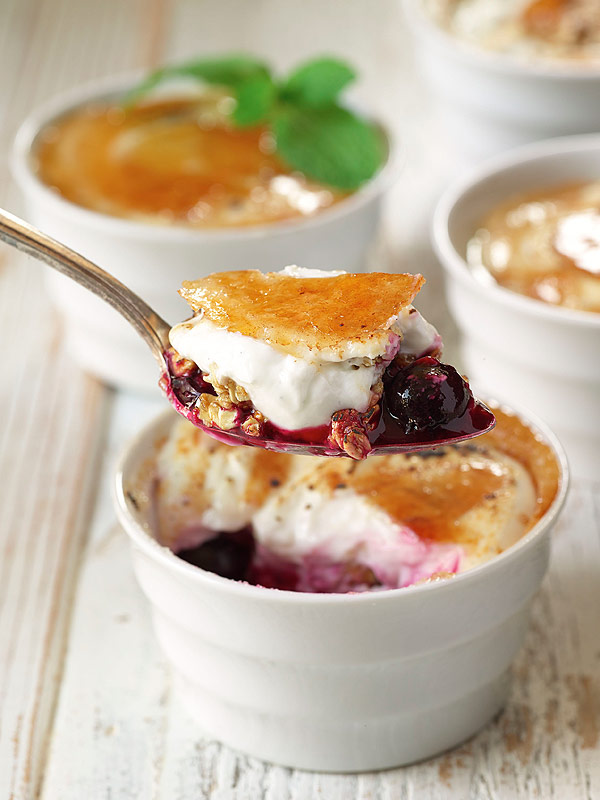 Ben Fink
Yogurt Creme Brulee
"This dish combines the best of a luxurious dessert with a classic healthy breakfast for a really special brunch treat," he says.  
16 oz. plain 2% Greek yogurt
1 tsp. pure vanilla extract or ½ vanilla bean, split lengthwise, seeds scraped
1 pt. fresh blueberries, raspberries, blackberries or strawberries (or a combination)
2-3 tbsp. granulated sugar
1 tsp. fresh lemon juice
½ cup granola
8 tsp. turbinado sugar
1. In a medium bowl, mix the yogurt and vanilla until combined. Cover and refrigerate for at least 30 minutes.
2. Put the berries in a small saucepan, add ¼ cup water, and simmer, stirring occasionally, on medium-low until just softened, about 3 minutes. Add granulated sugar to taste, and stir in the lemon juice. Let cool slightly.
3. Divide the fruit among four ramekins (about 2½ tbsp. each) and top with the granola (about 2 tbsp. each). Fill the ramekins to the top with the yogurt, discarding the vanilla bean if using. Cover and freeze for 5 minutes.
4. Sprinkle 2 tsp. of turbinado sugar over each ramekin. Caramelize the sugar with a small blowtorch by slowly sweeping the flame back and forth. Let the sugar harden, about 2 minutes, before serving.
Serves: 4
Prep time: 15 minutes, plus chilling time
Cook time: 10 minutes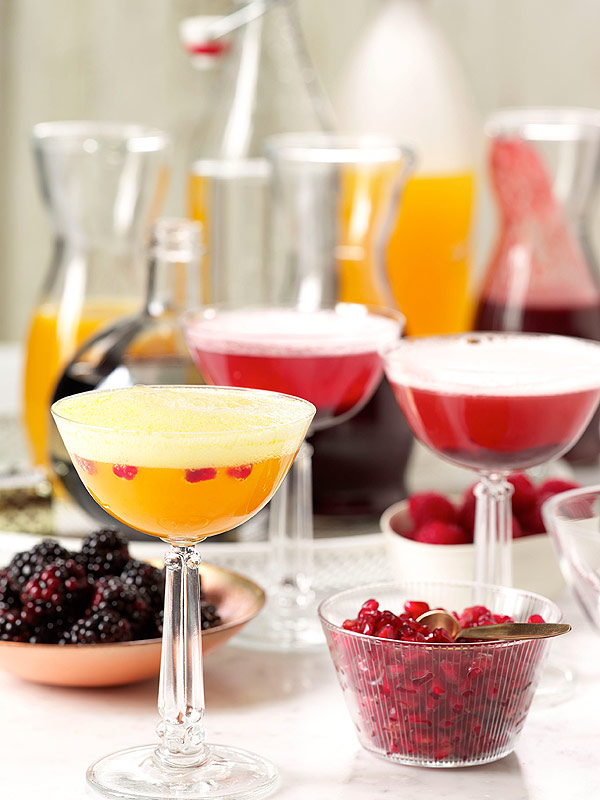 Ben Fink
Bellini Bar
"The traditional Bellini is a sweet concoction of prosecco and white peach puree. But why not mix it up a little with a selection of fruit purees, liqueurs and fresh garnishes?" suggests Flay.
Guests just add a few tablespoons of puree per glass of sparkling wine—or sparkling water for a virgin option—along with a dash of liqueur (try kirsch, Chambord or peach eau-de-vie) and some fresh fruit to garnish.
"This is a fun and delicious way to get your guests involved in the merrymaking," he says.
—Ana Calderone, @anacalderone