Make the Spicy Cocktail From the Celeb-Favorite Bar Known as the Coyote Ugly For Men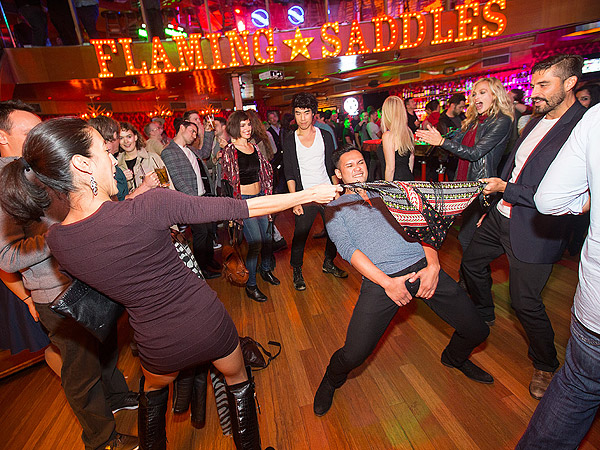 Courtesy of Flaming Saddles
The Flaming Saddles saloon has hosted many celebrity patrons, most recently Miranda Lambert–whose music provided the soundtrack for the night she visited.

Owned by former Coyote Ugly choreographer Jacqui Squatriglia, the Flaming Saddles is a country western bar with locations in New York and West Hollywood.  It's been called the male version Coyote Ugly because the male bartenders "do-si-do on the bar top."
To get you through the holiday season, Squatriglia is sharing the recipe for one of the bar's signature drinks, the Flaming Mary, an extra spicy twist on the Bloody Mary.
RELATED: Get the Recipe for Jennifer Lawrence's 'Favorite Cocktail' from Vanderpump Rules
"It's a nice drink for the daytime," says Squatriglia. "It just makes you feel good."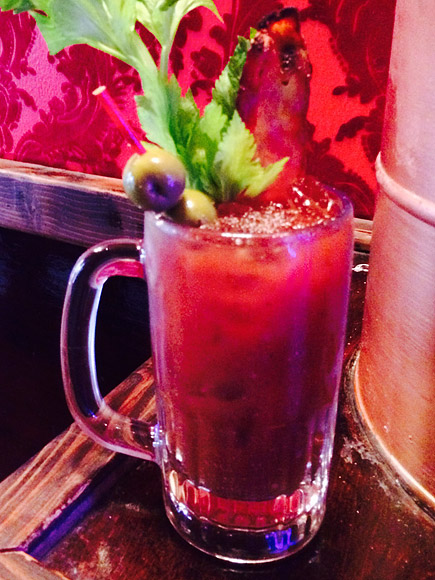 Courtesy of Flaming Saddles
The key to perfecting the Flaming Mary is to mix it thoroughly. "That's what a lot of people don't do for a Bloody Mary, they don't mix," she says. "They just sort of stir it, but I really shake it and mix it up, so that you can really taste everything when you take a sip."
RELATED: Are Your Tastes on Trend? Google Reveals the Top 10 Recipes and Cocktails of 2015
Flaming Mary Mix
Makes: 1 pitcher
1½ can tomato juice
1 ½ cups of vodka
3 tsp. of Sriracha
2 heaping tsp. of horse radish
3 tsp. pepper
1 tsp. salt
5 tsp. Worcestershire
1 tsp. celery salt
1 tsp. spicy mustard
In a pitcher, combine ingredients with ice; mix vigorously. Garnish with lemon, lime and bacon, if desired.
– Chancellor Agard, @chancelloragard