Half Their Size's Eve Guzman: Training for My Figure Competition Has Been Like Starting Fresh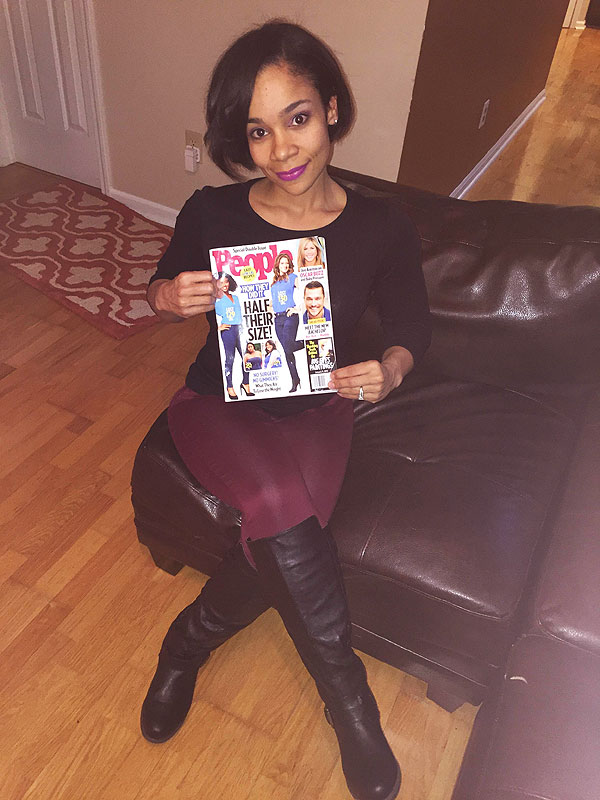 Courtesy Eve Guzman
Eve Guzman was featured in PEOPLE's 2015 Half Their Size Issue after going from 277 lbs. to 138 lbs. by dramatically decreasing her portion sizes and sticking to a high protein, low-fat, moderate carb diet. Since her weight loss, the genetic toxicology research assistant and mom of two, 33, has coached people all over the country on how to lose weight, helping them drop a combined 2,950 lbs. In the next phase of her journey, Guzman is preparing to compete in a figure competition, and will be sharing her preparation in an exclusive PEOPLE blog. You can also follow her on Instagram.

The first two weeks of my figure competition prep have been full of nothing but great experiences. I learned I needed to go from being a teacher to being a student again. It's like starting fresh, and it helps me relate to the clients I coach.
My coach Jennifer has been amazing. She is teaching and guiding me while allowing me to have some flexibility with my plan.
The first week of reducing carbs was exhausting, especially in conjunction with my new routine to help increase my muscle mass and reduce body fat – but I love the challenging routine.
I am eating at least six times a day, packing meals and bringing them with me wherever I go. My friends and family are used to me being the bag lady dragging my meals and water jug everywhere! I am eating clean foods, like I did when I lost the weight originally. I save my carbs for the times I spend around my family to minimize my moments of being "hangry" around them. I love my carbs!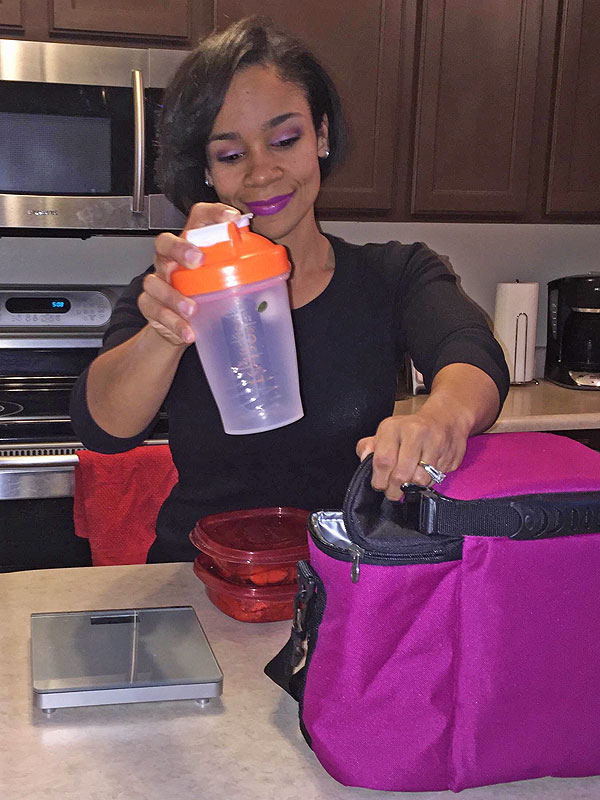 Courtesy Eve Guzman
I take my next set of measurements with my coach this week. I am looking forward to earning a treat meal on Christmas Day.
The reality of working towards gracing the stage has settled in a little more now. There will be those who support me, and others who will think this is impossible. I am proud of the strength and determination I represent for so many women. I'm still scared and nervous, and even have my doubts, but my desire to win this battle overrides all of those fears.
People tend to only see the end product and success, and don't see what it took to travel your journey. They don't see your fears, failures, small victories, sacrifice and commitment. Every time I look at my Half Their Size article, I see a girl with a dream who become a woman warrior that conquered her fears. Losing half my body weight wasn't easy; I was scared to fail. I just wanted to be average and fit in. Once I won that battle I knew anything was possible.
—Eve Guzman