See Oprah Winfrey's Inspirational Weight Watchers Commercial: 'If Not Now, When?'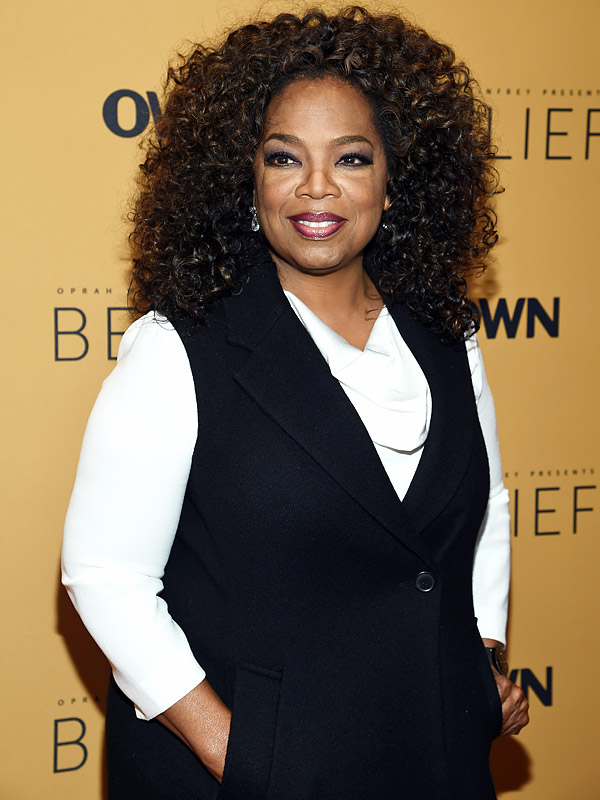 Dimitrios Kambouris/WireImage
Oprah Winfrey is sharing another powerful message with the world.

The media mogul, who in October announced that she had become a spokesperson for Weight Watchers  – and paid $43 million for a 10 percent stake in the weight loss company – is featured in a new commercial for the brand. Sitting in a serene outdoor setting, Winfrey delivers an inspirational message, as only she can.
RELATED: Oprah Checks Another Thing Off Her Bucket List: Truffle Hunting in Italy
"Inside every overweight woman is a woman she knows she can be," she says in the minute-long video. "Many times you look in the mirror and you don't even recognize your own self because you got lost, buried, in the weight that you carry. Nothing you've ever been through is wasted, so every time I tried and failed, every time I tried again, and every time I tried again, has brought me to this most powerful moment to say, 'If not now, when?' I feel that way, and I know millions of other people feel that way. Are you ready? Let's do this together."
Winfrey, who joined Weight Watchers on Aug. 12, has been making great progress in her own journey. She lost 15 lbs. by the time she appeared on The Ellen DeGeneres Show in October and also showed off her svelte figure when went on The Late Show later that month.
RELATED: Would You Tell Oprah Winfrey She Had Kale in Her Teeth? One Man's Brave Story
Winfrey's best friend, Gayle King, has also taken a cue from the mogul. This fall, the CBS This Morning anchor announced on Instagram that she lost 4 lbs. in her first week of the program.
–Michelle Ward Trainor