Denise Austin's Easy Tips to Kick Start Your Health in the New Year!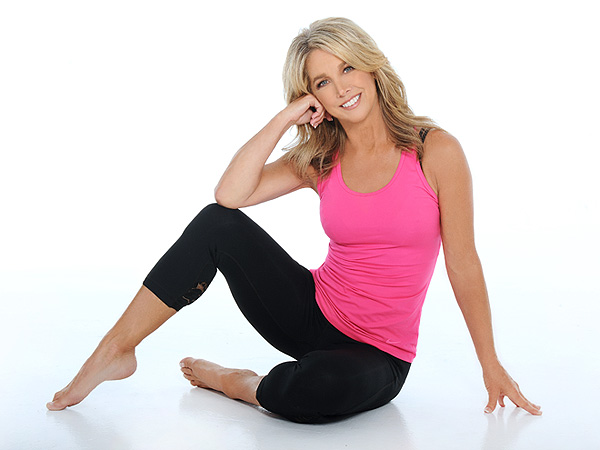 Keith Munyan
Hoping to actually keep your New Year's health and fitness resolutions this year? Fitness expert Denise Austin has a few suggestions for staying on track!

With more than 30 years of experience helping people lose weight and live a healthy lifestyle, Austin is now sharing her top tips with PEOPLE.
Convenience is key.
"Find something that's convenient so you'll stick with it," says Austin. "If the gym is too far of a drive, you won't go." Make sure that whatever you're doing to get in shape is easy to squeeze in; that way you eliminate excuses.
If you're new to working out, start with just 10 minutes a day.
Aim for just a 10-minute workout at first. "I've got a bunch of different 10-minute workouts on my website, DeniseAustin.com: 10-minute core crushers, yoga, interval training, sexy arms and more," says Austin. "You can tone, firm and slim in 10 minutes if you do it with consistency. Eventually that 10 minutes turns into 15, which turns in 20 — and soon you're on your way to a 30-minute workout."
Exercise four days a week, and build up from there.
"You don't want to overwhelm yourself," she says. "You just want to get a healthy habit going." While it's admirable to try working out every day, you won't stick with it if it's too much for your schedule. "I'm a true believer in making it a small habit that grows," adds Austin.
Change up your workouts.
Austin does cardio three days a week to burn fat, and saves two days a week for toning, shaping and sculpting using light weights. "On weekends I do fun things like yoga, walking or hiking," she says. "The goal is to have done a little cardio, strength-training and stretching by the end of the week. Then you're doing all three components of a truly balanced workout."
Pay attention to your diet.
"When you eat, you should always have a good carbohydrate, a fruit or vegetable and a whole grain, as well as protein," says Austin, who says the biggest mistake people make is skipping meals. "Every three hours, eat a little something — like a handful of nuts — to keep your energy level up." In addition to having a solid breakfast, it's crucial to include protein with each meal. "A lot of people don't eat protein at lunch and then get tired by 3 p.m.," she explains. "If you're going to have a salad for lunch, add salmon or organic chicken."
Make a plan — and stick to it.
Write down what you want to accomplish. "It's all in your attitude. Be positive and energetic!"
—Gabrielle Olya, @GabyOlya