This New George Costanza-Themed Seinfeld Bar Is a Belated Festivus Miracle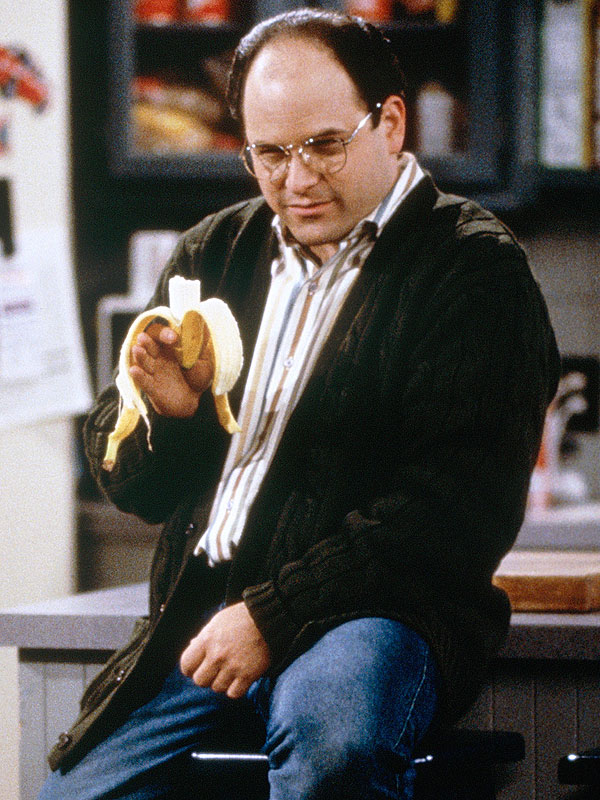 Jan Sonnenmair/NBC/Getty
Good news, Seinfeld fans: There's now a designated spot where it is socially acceptable to drape yourself in velvet — while drinking.

In Melbourne, Australia, a new bar opened on New Year's Eve that is basically a monument to the show's (arguably) lovable idiot, George Costanza.
RELATED: A New Harry Potter-Themed Bar Is Open For Business — Look Inside!
The joint, which is bluntly named George's Bar, is an anything-but-subtle homage to the classic sitcom character, with Constanza's face lining the walls and watching over you as you indulge in snacks and boozy beverages named after his most memorable moments.
If, for example, you've always wanted to pretend you're an architect (/marine biologist/importer-exporter/latex salesman), the double cheese "Art Vandelay" toastie may just be for you.
RELATED: Every Single Place Jerry Seinfeld Takes All Those Comedians for Coffee
Or if you, like George, come from a long line of quitters, that tomato, mozzarella, and pesto sandwich has your name on it.
On the beverage side, you can get yourself one of their specialty cocktails like the "Marisa Tomei" (George's inexplicable-but-fleeting secret lover) or the "Hand Model" (his equally short-lived career path).
RELATED: Scotchy Scotch Scotch: A Will Ferrell–Themed Bar Opens in New York City
And, of course, no authentic Constanza-themed bar would be complete without a game of Frogger — just be sure not to unplug it and lose your high score.
Jason Alexander himself even got in on the buzz around the place, Tweeting his delight that his character is finally getting the recognition that the Emmys always overlooked.
There's no indication of whether Ring Dings and Pepsi will make an appearance on their menu, but in the words of George, they would certainly be the hit of the party if they do.
—Shay Spence, @chezspence