#PattiCake, #PattiCake: Patti LaBelle Adds 2 New Cakes to Her Wildly Popular Dessert Line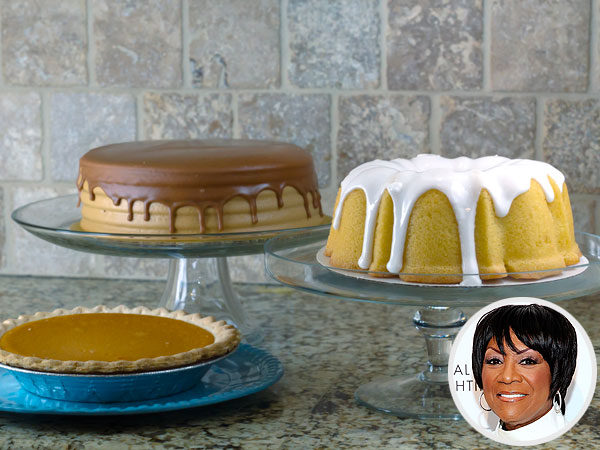 Walmart; Inset: Paul Morigi/WireImage
Get your fork ready because Patti LaBelle has added two new cakes to her dessert line at Walmart.

Since her sweet potato pies started flying off shelves (the result of a viral video from James Wright Chanel singing the desserts praises) before Thanksgiving, LaBelle is giving her fans more of what they want.
The first #PattiCake—which is available in stores now for $6.44—is a premium vanilla pound cake drizzled with vanilla icing.
RELATED: Patti LaBelle's Pies Fly Off Shelves After Hilarious Food Review Goes Viral
"I'm so proud of this delicious new Vanilla Pound Cake and can't wait for you to try it!" the Grammy winner wrote on Facebook.
To prepare for an expected rush from fans, Walmart needed 50,000 pounds of vanilla icing for the first orders, according to a press release.
Starting January 18, a three-layer caramel cake will also be available year round. The treat filled with buttercream frosting retails for $13.94.
RELATED: Watch the Hilarious First Clip from Patti LaBelle's Cooking Special with Her Famous Pie Fan
Since the success of her pies, LaBelle and Chanel collaborated on a hilarious holiday cooking special on the Cooking Channel—and have formed a special bond.
"He's such a larger than life person himself; he's like my new son," she told PEOPLE. "It's just a blessing when people come into your life like this and you're not expecting anything."
—Ana Calderone, @anacalderone