3 New Milano Cookie Flavors Have Arrived — and We Want to Eat Them Immediately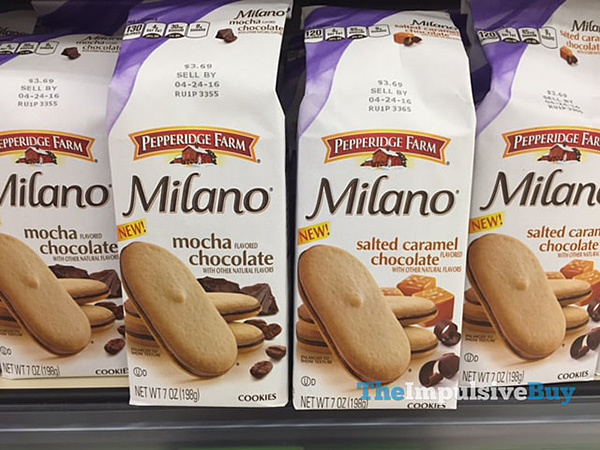 Chris B, courtesy The Impulsive Buy
Just when we thought we had our New Year's resolution game under control, Pepperidge Farm had to come in and sabotage us.

Three new flavors of Milano cookies have been spotted on supermarket shelves recently, and we are seriously jonesing to try them all. And chocolate lovers, fret not: Each of them maintain the integrity of the original with a strong cocoa component.
RELATED: We Tasted (and Graded) Every Crazy New Oreo Flavor
The flavors include a coffee-flavored mocha chocolate, salted caramel chocolate, and banana chocolate. Given the sad state of artificially-flavored banana products, the latter is the one we are most skeptical of, but still maintain faith.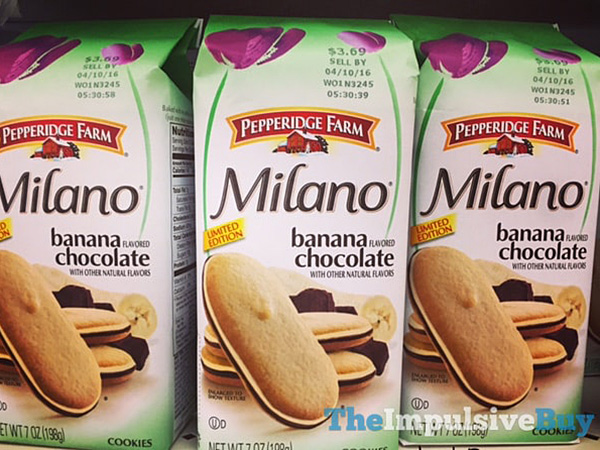 Chris B, courtesy The Impulsive Buy
A rep for Pepperidge Farm has confirmed to PEOPLE that the mocha and salted caramel cookies are available exclusively at Target until the end of the January then will be distributed to nationwide retailers, and the banana flavor is available nationwide already.
Hey, there's always next year.
—Shay Spence, @chezspence