Celeb Trainer Harley Pasternak: What Does the Word 'Natural' on a Label Really Mean?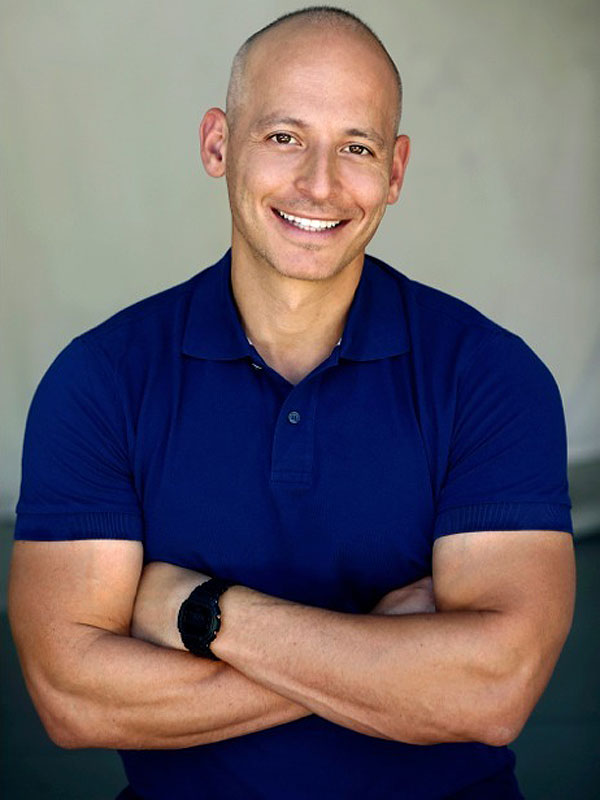 Courtesy Harley Pasternak
Harley Pasternak is a celebrity trainer and nutrition expert who has worked with stars from Halle Berry and Lady Gaga to Robert Pattinson and Robert Downey Jr. He's also a New York Times best-selling author, with titles including The Body Reset Diet and The 5-Factor Diet. His new book 5 Pounds is out now. Tweet him @harleypasternak.

As you survey the thousands of packaged products beckoning you from the supermarket shelves, one word may jump out at you: "natural." You'll see "natural" or "all-natural" emblazoned on packaging for baked goods, snacks, beverages and more. Like most people, you may assume that this word denotes healthfulness. Sadly, as the old tune goes, "It ain't necessarily so."
The term "organic" specifies the way in which ingredients in a food were grown, handled and manufactured. But unlike organic, which has a precise definition, "natural" is vague at best and downright deceptive at worst. So when you see the word "natural" on a food label what does it mean? In a word, nothing.
Surprise #1
To understand how this can be, you first need to know that the oversight of the safety of our nation's food supply is split between two regulatory agencies. The Department of Agriculture (USDA) oversees animal products such as meat and dairy, while the Food and Drug Administration (FDA) oversees produce and packaged goods.
Surprise #2
To carry the word natural on its label, the USDA established three basic guidelines for brands way back in 1993. The food must:
-Contain no artificial ingredients
-Use no added color
-Be minimally processed
The first two items are precise, but the third isn't as clear. What does minimally processed really mean? Moreover, other issues, many of which have emerged in recent decades, are not addressed by this definition. But at least there is a definition, imperfect as it may be, that applies to sausages, eggs, yogurt and the like.
The FDA, on the other hand, has never bothered to provide a strict definition of the word natural as it relates to packaged foods. Meanwhile, developments in food technology have created countless food products Mother Nature would never recognize as her own.
A Call to Action
Savvy consumers have been asking the FDA to come up with a precise meaning of the word natural, limit its use or eliminate it altogether. Consumer Reports magazine has been in the forefront of this movement, calling for a ban on the use of the word on food labels, claiming it is confusing and misleading. In response to three Citizen Petitions requesting the FDA to define the word "natural" as used on food labels and another petition asking the agency to prohibit its use, the agency is finally taking notice.
Confusion Reigns
There is no doubt that the average shopper is confused by the term natural. In a survey, nearly 60 percent of 1,000 readers of Consumer Reports claim that they look for the term natural on food labels, but two-thirds of them didn't understand what it meant. Respondents thought it meant that a processed food contains no artificial ingredients, pesticides or genetically modified organisms (GMOs). The report also showed that about a third of people incorrectly assumed that if a label read "raised without antibiotics" it meant that no other drugs were given to the animal.
Your Input Is Solicited
Recently, the FDA announced that it is asking us — the American public — to comment on the use of the word natural. I encourage you to voice your opinion. Changes in the definition of the word or its elimination could change the way thousands of food products are labeled and marketed. When you contact the FDA, you should address the following questions:
-Should the FDA come up with a clear definition of the term natural?
-If so, how should the word be defined?
-If the term remains, how should the FDA determine if and when natural is used appropriately on labels or in marketing efforts?
All comments must be received by Feb. 10, 2016.
What Natural Is — and Is Not
Before you contact the FDA, let's dig a little deeper into the current use of the word natural. Currently, so-called natural products might contain the following:
-Preservatives
-Pesticide and other toxic chemical residues
-Antibiotics, which are fed to most animals to prevent disease and boost growth
-Growth hormones
-Genetically modified organisms (GMOs)
These processed foods and snacks dubbed as natural could also have been:
-Irradiated
-Pasteurized
-Supplemented with vitamins and/or minerals
-Cured
-Fermented
Some of these are natural (there's that word again) processes that have been practiced for thousands of years. Others, however, are quite recent techniques and processes.
Multiple Issues
Perhaps the largest issue surrounding the "natural" brouhaha is the question of whether a food containing GMOs can be considered natural. Recently, the FDA approved consumption of the AquAdvantage salmon, which contains a growth hormone from Chinook salmon and a gene from another fish, by Americans. It is the first GMO animal to be approved for human consumption, but this modified "product" need not be labeled as GMO.
Corn and soy are almost always genetically modified, and GMO corn and soybeans are now common. Some fruits and vegetables are genetically modified and more are in the pipeline. Are these grains and other plants natural? The multinational corporations that create and sell them claim that how a plant is bred has no impact on its naturalness. The opposing camp strongly disagrees. In one survey, 93 percent of Americans said that foods containing GMOs should be labeled and meet safety standards established by the government.
Inform Yourself
Until the term natural is either clearly defined or eliminated from food labels, how can you know what you are purchasing?
-Read the ingredients list and form your own conclusions. Natural doesn't necessarily mean good for you. After all, sugar is natural;
-Call the manufacturer and ask what ingredients are in the product. If they are unwilling to tell you, it may be that the product is not as natural as the company claims;
-Avoid packaged and processed foods when possible; instead, cook with whole foods when you can.