Danny Trejo to Open the Most Menacing Vegan Taqueria Ever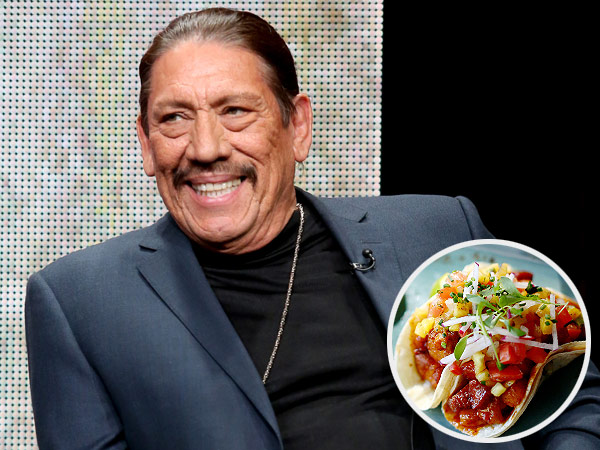 Getty
Danny Trejo, who has successfully made a career out of looking like someone you'd cross the street to avoid at night, has a softer side you might not be aware of.
You see, Trejo's a bit of a foodie. He's got his own coffee blend (roasted in Pasadena), a beer, Cerveca (brewed in downtown L.A.) and a forthcoming line of ice cream sandwiches. Beer and coffee seem like a more natural fit for the actor, but his latest venture might seem a little far afield for the guy who's anchored film franchises like Machete and Bad Ass. It's a vegan-friendly taqueria.
RELATED: Jennifer Aniston Is 'Riveted' by the Taco Cleanse: 'I Already Ordered the Book!'
Trejo's Tacos — the restaurant has the actor's face plastered across its exterior — has a menu designed by L.A. chef Daniel Mattern that spotlights its house-made salsas and vegan options like fried avocado and black pepper tofu stuffed into mung bean tortillas.
RELATED: Interested in the Taco Cleanse? Wait Until You Hear About Taco Yoga (It's Just as Beautiful as It Sounds)
Trejo's Tacos is operating with a loftier goal in mind as well: After service ends for the day, any leftover food from the restaurant will be donated to a local homeless shelter.
That's pretty sweet for a guy who once bungee-jumped out of a window using someone's innards.
—Alex Heigl, @alex_heigl