EXCLUSIVE: See Gigi Hadid on MasterChef Celebrity Showdown: 'I Only Get Starstruck Over Chefs'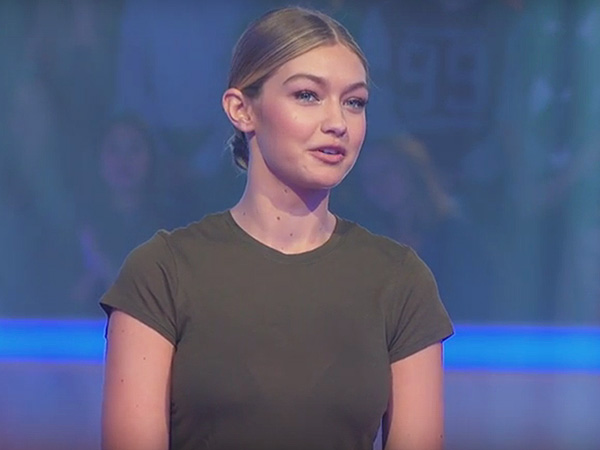 Courtesy Masterchef
Gigi Hadid had a fantastic 2015 and it looks like 2016 is shaping up to be just as fun.

The model will appear on MasterChef Celebrity Showdown, which airs Jan. 18 on Fox, where she'll compete against fellow supermodel Devon Windsor — and PEOPLE has the exclusive clip.
RELATED: Take a Tour of Yolanda Foster's Gorgeous New Post-Split Condo (PHOTOS)
In the video, Gordon Ramsay, who stands alongside fellow judge Milk Bar's Christina Tosi, asks the 20-year-old: "Be honest, what's more intimidating the fashion runways or the MasterChef kitchen?"
Hadid, who famously freaked out when she was chosen to walk in the 2015 Victoria's Secret fashion show, replied: "Honestly, it's this because I only get starstruck over chefs."
And competing on her "favorite cooking show" isn't just about having fun for the supermodel. She, along with Windsor and other celebs, will have the chance to win $25,000 for charity. Hadid's charity of choosing? Global Lyme Alliance, in support of her mom, Real Housewives of Beverly Hills star Yolanda Foster, who is battling the disease.
RELATED: Gordon Ramsay Teaches His Kids Curse Words Like 'Shiitake'
You can see Hadid's culinary skills in action when MasterChef Celebrity Showdown premieres on Monday at 8 p.m. ET/PT.
–Michelle Ward Trainor