Want to Work Out Like J. Lo? We Break Down Exactly How to Get Her Incredible Body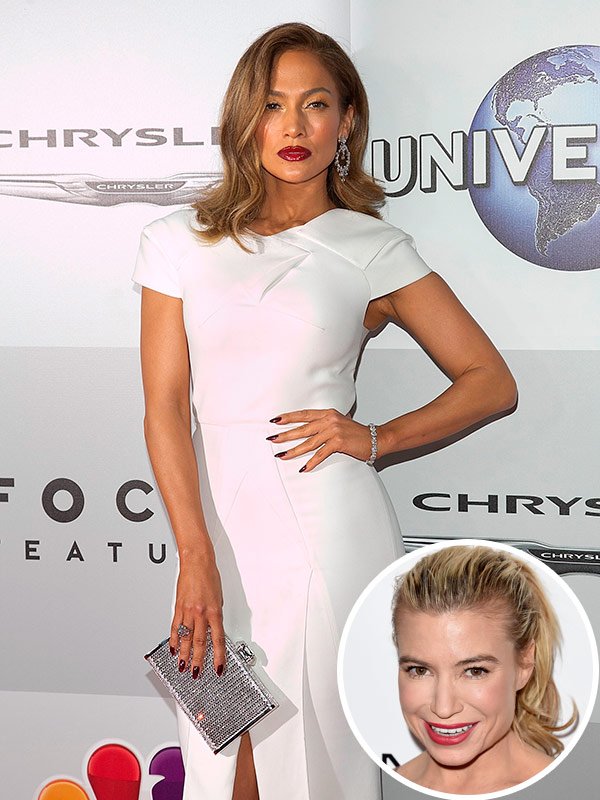 Getty (2)
At 46, Jennifer Lopez looks better than ever – and her secret might be throwing punches.

"I always liked it," Lopez told reporters about her love of boxing while promoting her new show Shades of Blue at the NBC TCA presentation in Pasadena, California. "It's very hard, but I did pick it up again for [the show]."
Lopez began boxing when she starred in the movie Money Train.
"It's always been a good workout," she said.
When she's not boxing, Lopez meets with her trainer Tracy Anderson four to five times a week.
"With her busy schedule, that's a lot," Anderson tells PEOPLE. "It can be anywhere from 30 minutes – if her kids need her for something, because she's always there for them – to an hour or hour and a half."
The Tracy Anderson Method creator begins their workout with arm work and dynamic stretching.
"I do an upper body warm up with her," she says. "We do two songs without weights, and then we add 3-lb. weights, and sometimes I add a song with 5-lb. weights as well."
Next, they move through a muscular structure sequence (including moves like the ones below), which Anderson switches up every time she meets with Lopez.
"She's highly trained in picking up choreography, and she's incredibly coordinated, so she can pick up things very quickly," says Anderson. "She likes to be challenged, but she's very, very aware of her body, and in one look to me can be like, 'no that's not for me,' and then I'll move onto another move."
Rather than focusing on a specific body part, Anderson works with Lopez to tone her entire body.
"She is one of the most internally balanced people that I've ever met in my entire life," says Anderson. "She cares about all of it."
Try these moves at home to tone up like Lopez:
Lunge and Arabesque
1. Start from a kneeling position.
2. Step the right foot out to the side in a lunge with knee and toes pointing away from body.
3. Bend your torso at the waist leaning toward the right knee, and place your right hand on the ground under the right thigh. Place your left hand on the ground by your foot.
4. Pull your torso up, and swing over to the left diagonal, placing hands on the ground as you extend your right leg straight up to arabesque.
Sitting Hip Lift
1. Start sitting on your supporting-side hip with knees bent and stacked.
2. Put your supporting-side hand down, keeping your chest up, and place the working hand on the ground in front of hips.
3. Extend the working leg slightly forward with your toe on the floor.
4. Press your hips up off the ground as the working leg extends outside until body is in a side half plank.
—Gabrielle Olya, with reporting by Patrick Gomez