Pizza Hut Unveils a New Pizza with Cheese-Stuffed Garlic Knots for Crust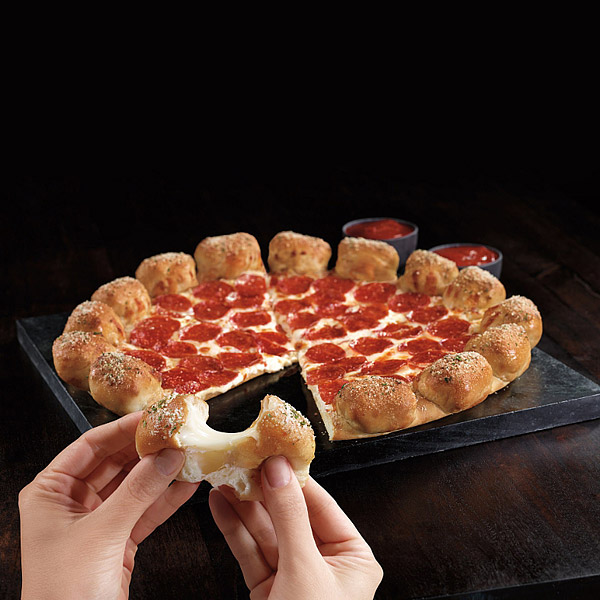 PRNewsFoto/Pizza Hut
This is "knot" your average pizza.

Pizza Hut's latest crazy creation is the combination of two Italian staples destined for each other: pizza and garlic knots.
The limited-time pie features 16 hand-rolled, cheese-stuffed balls of garlicky dough around the crust of a large pizza. For $12.99, carbo-loading fanatics will also get their choice of one topping and two cups of marinara sauce, perfect for knot-dunking.
RELATED: It's About Time: Pizza Hut Unveils New Pizza with Breadsticks for Crust
"We always want every pizza night to feel like a special occasion." VP of marketing Jared Drinkwater said in a statement. "Now, with an appetizer and pizza all in one, our customers have the unique ability to make a night in feel like a night out."
The restaurant chain is even giving fans a chance to see the new pizza in action before buying by live streaming the preparation at their headquarters in Plano, Texas on Periscope.
RELATED: Pizza Hut Just Stuffed 8 Meat Pies Into Its Crust
Though it's no hot dog-crusted pizza, the pie has the potential to be a great Super Bowl dish. Tell us, would you serve it during the big game?
—Ana Calderone, @anacalderone