American Airlines Is the Latest Carrier to Bring Back Free Snacks in Coach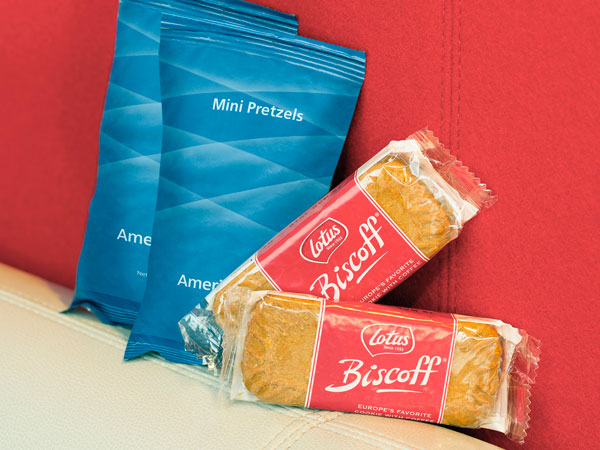 American Airlines
American Airlines is bringing snacking back.

After United Airlines announced the return of complimentary snacks, and JetBlue unveiled a total revamp in coach cabins, American Airlines is willing to compete with their own freebie news.
RELATED: JetBlue Is Upgrading Their Planes to Feel More Like Your Living Room
The airline—which had stopped offering free snacks in the main cabin in 2003—is handing out a choice of free Biscoff cookies or pretzels in their main cabin starting with transcontinental flights this month and on all other domestic flights by April. They will also roll out complimentary meal service on all flights between Hawaii and Dallas beginning in May.
The company added 40 movies, 60 TV shows and 300 music albums to their free inflight entertainment options.
"We want customers to choose American every time they fly," AA's vice president of global marketing Fernand Fernandez said in a statement. "We are giving our customer more choices to enhance their personal flying experience by offering new service and new entertainment options in all cabins."
RELATED: United Airlines Is Bringing Back Free Snacks for Passengers in Coach
—Ana Calderone, @anacalderone