EXCLUSIVE: Get a First Look at Freddie Prinze Jr.'s Upcoming Cookbook Back to the Kitchen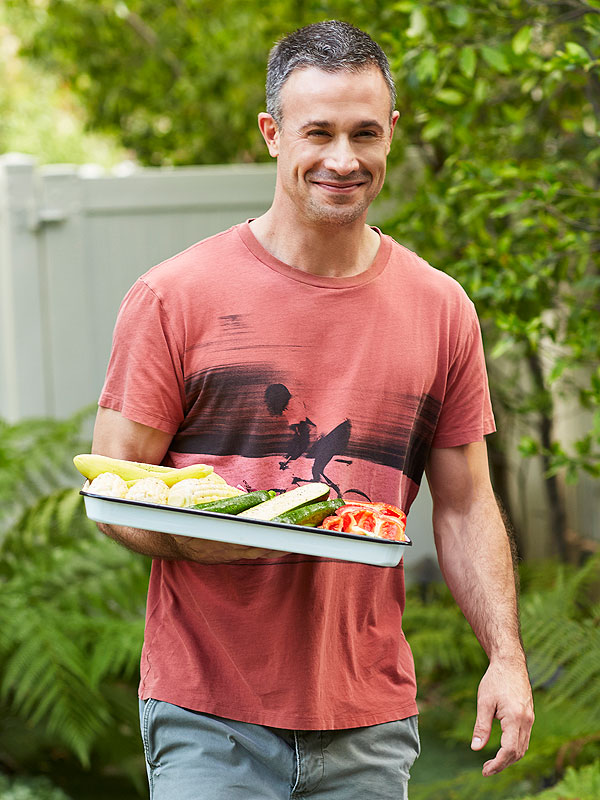 Ellen Silverman
Freddie Prinze Jr. is getting back to his roots.

The actor – and "proud culinary school dropout" – is releasing his first cookbook, Back to the Kitchen, and PEOPLE has the exclusive cover reveal.
It's a dream come true for the dad-of-two (with wife and fellow foodie Sarah Michelle Gellar). "I got my first acting job six months in to culinary school and I was thinking 'wait, they're going to pay me what?' The per diem back then was more than I was making a week at the restaurant I worked at, so I was gone. But it was something I always wanted to do. Cooking was something my mother and I always did together."
The book, which comes out June 7, is filled with 75 recipes that pay homage to his New Mexican roots, his Puerto Rican heritage and his travels as an actor.
"I tried to do a little bit of everything because I've been fortunate enough to work all around the world," Prinze Jr., 39, says of his inspiration. "Instead of hanging out with actors, most of the time, I would find my favorite restaurant in whatever city we were working in and make friends with the chef and get the phone number of the kitchen. As in as I could get, that's how in I would want to be!"
RELATED: Sarah Michelle Gellar Turns Baking With Her Daughter Into Bonding Time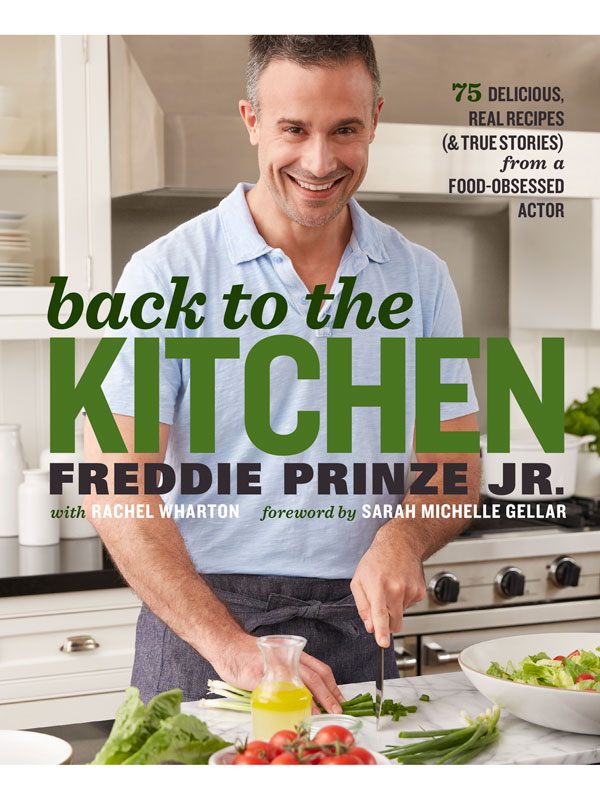 Ellen Silverman/Rodale Books
And although his cookbook is "95% healthy," he counts two comfort-food recipes – fried lobster tacos and fried chicken (a tribute to his Puerto Rican grandma) – as his favorites. "I try to eat healthy and I try to feed my children healthy, but I also understand fried stuff tastes good!," he says, "I also try to make things in 8, 9 ingredients or less to keep things simple, but still give good flavor."
And, this may be the star's first cookbook, but he's been putting his cooking skills to good use for a while. "We cook about 3 to 5 nights a week," he says. "I'm actually about to go the store because my daughter [Charlotte, 6] wants to steam mussels and clams for dinner. She then reminded me that her brother [Rocky, 3] doesn't like mussels or clams so we have to go early to get something for him. So we spend a lot of time in the kitchen…actually the main thing we looked for when we were buying a house was an open, family kitchen. When we found that, the rest of the house, which we love, was sort of irrelevant because we were like, we have this room and we can all be together. That was a big thing for us."
RELATED: The Vatican Cookbook Is Coming and It Includes This Pope Francis-Inspired Pizza Recipe
With Back to the Kitchen, the actor has really come full circle. "It's funny, I had forgotten, but I did an interview with Howard Stern when Sarah and I first started dating, like 15 years ago, and he said 'what would you be doing if you weren't doing this?' I said, I'd probably open a restaurant or write cookbooks because that's what I love. And he said, 'oh you're never going to do that? You and your girl will be divorced in 5 years. I bet you a million dollars that none of that happens,'" he says with a laugh. "So I think I just won a million dollars from Howard Stern."
–Michelle Ward Trainor