The Workout We'd Like to Try: Jaimie Alexander Lost 20 Lbs. Boxing with Chris Hemsworth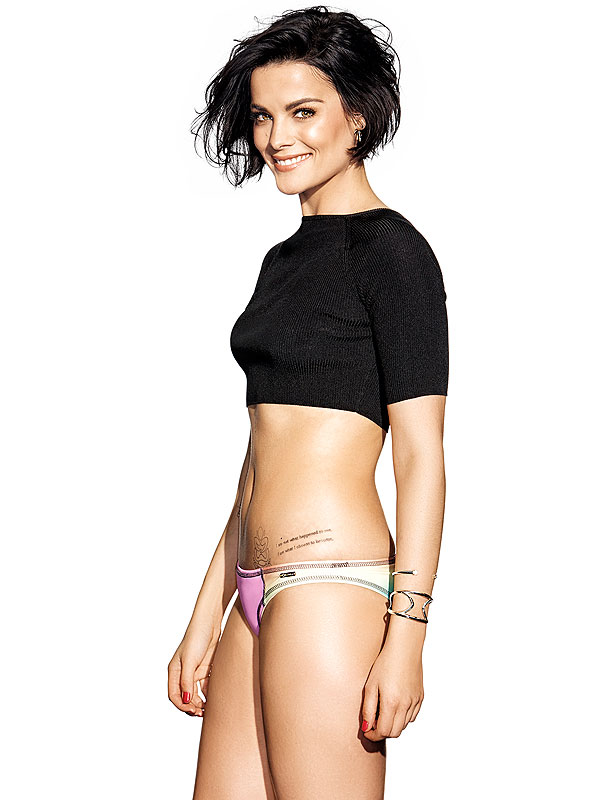 Arthur Belebeau/SHAPE Magazine
When Jaimie Alexander had to tone up to play a warrior goddess in Thor, she took up boxing with her costar Chris Hemsworth.

"I was so out of shape [when I got the part]," she tells Shape magazine in the March 2016 issue. "Chris and I started boxing to train for our roles, and I became the athlete I was in high school. I lost 20 lbs. and packed on a ton of muscle."
Alexander – who at 5'9″ peaked at a high weight of 150 lbs. – now adheres to a hardcore workout regimen.
"I do what's called a prison workout – a lot of sprint-interval work and burpees – which I have a love-hate relationship with," she told the magazine. "My latest obsession is Valslides by Valerie Waters. You can use them anywhere, on hardwood floors or carpet. I do lunges, push-ups, pikes and ab work with them."
When she's on-set shooting Blindspot she works out with the TRX band and jump rope she keeps in her trailer.
"And I love swimming," she added. "It's a great low-impact high-cardio workout. I never did it as a kid, but for Blindspot, I trained with a Navy SEAL."
Because of her intense workouts, Alexander says she "pretty much eats all day to keep my strength up."
"I'm primarily a vegetarian who has an occasional side of fish," she said. "My day starts with a green shake called Garden of Plenty, which is packed with superfoods and grains. When I'm working, craft services makes me these amazing gluten-free wraps with lots of vegetables and 'vegannaisse' or hummus."
But when she wants to splurge, she doesn't hold back.
"I generally keep my diet pretty healthy, but if there's pizza, I'll eat it," said Alexander. "And I will knock back a beer or some bourbon, too. I don't deprive myself."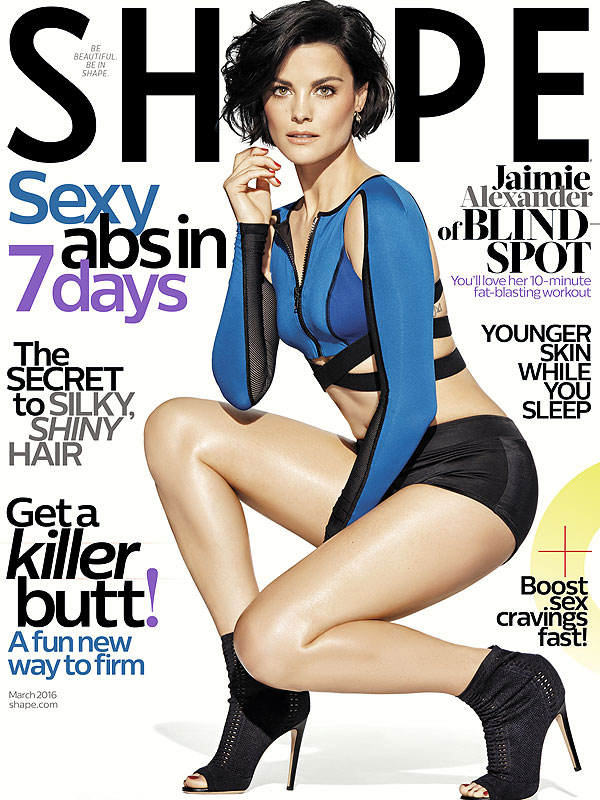 Arthur Belebeau/SHAPE Magazine
Unlike many of her Hollywood counterparts, Alexander has no desire to be a size 0.
"I hate being skinny," she said. "It's not a good look for me. When I eat well and work out, I'm truly at my best."
—Gabrielle Olya, @GabyOlya