Ashley Benson: 'I Get Told All the Time to Lose Weight'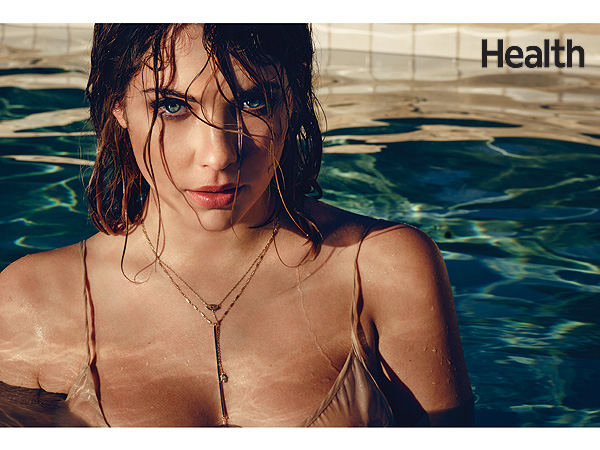 Health Magazine
Ashley Benson has been told she's too overweight for certain roles – even though she's a size 2.

"It's come up a few times in the last few years, like, 'You're too fat for this,' " she told Health magazine in the March 2016 issue. "I get told all the time to lose weight. I'm just sitting here like, 'Wait, what? Do you want a skeleton?' "
Despite pressure to be thinner, the Pretty Little Liars star, 26, says she is happy with the size that she is.
"I feel good," she said. "I don't want to lose 20 lbs., because I don't need to. I'm a size 2, but I think that size 4 is healthy. I think that all of these sizes are healthy."
While she fully accepts her figure, Benson said she would gladly switch bodies with Jenna Dewan-Tatum.
"She is, like, the cutest thing," she said. "Her body right now is so incredible – and she's had a kid! I would obviously [also switch with], like, every supermodel, like Candice Swanepoel and Rosie Huntington-Whiteley – but that is just so not my body."
If she's having a day where her body confidence is a little off, Benson resorts to wearing a certain undergarment.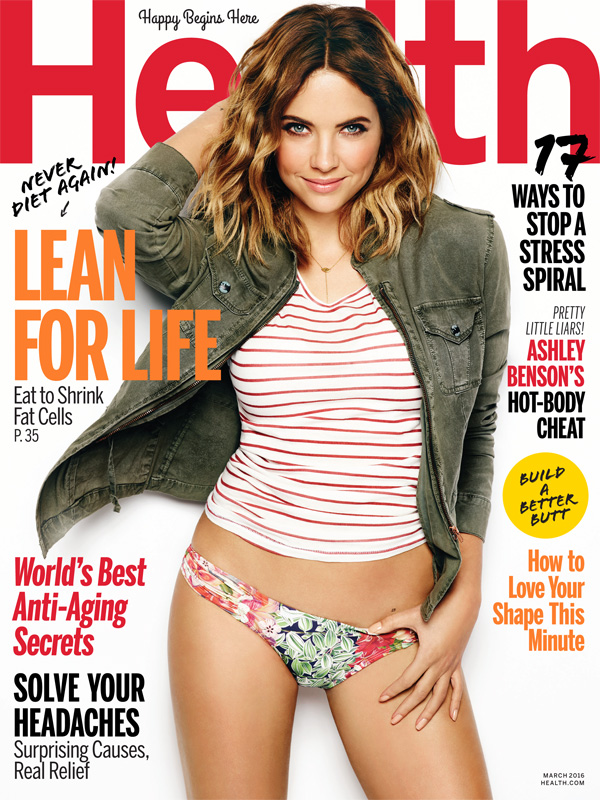 Health Magazine
"If I have to go to an event and I'm not feeling my best? Spanx all the way," she said. "Even if you don't need them!"
—Gabrielle Olya, @GabyOlya