The Least Cheesy Valentine's Day Cards for Every Person in Your Life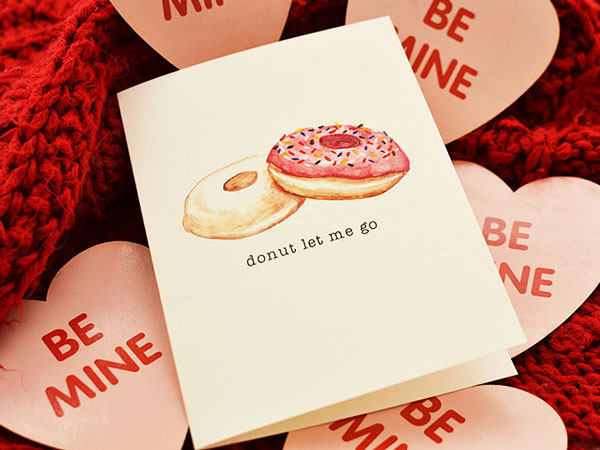 While most people like to ring in Valentine's Day with chocolates, flowers and a ridiculously fancy dinner date, we prefer to celebrate the holiday with a horror movie marathon while cuddling on the couch with bae and a plate of tacos. Lots of tacos.

And when it comes to gifts, nothing tugs at our heart strings more than receiving a totally sweet and undeniably quirky Valentine's Day card that may or may not hold a Chipotle gift card inside. Yep, not even Adele's 25 on vinyl comes close (sorry, Adele.)
RELATED: Romance Isn't Dead: Learn to Make These D.I.Y. Doritos Roses for Valentine's Day
In honor of Cupid's big day, we rounded up the cutest, least cheesy Valentine's Day cards in existence (like the one above) that won't cause even the slightest acid reflux in pessimistic, jaded folks. That's a triumph in itself.
Keep scrolling to see a handful of unconventional love notes to gift your BFF, crush, S.O. and everyone else in your life.
RELATED: Starbucks Releases 3 'Molten Chocolate' Drinks for Valentine's Day — Only Available This Week!
For the person in your life who can't seem to get Drake's "Hotline Bling" out of his/her head: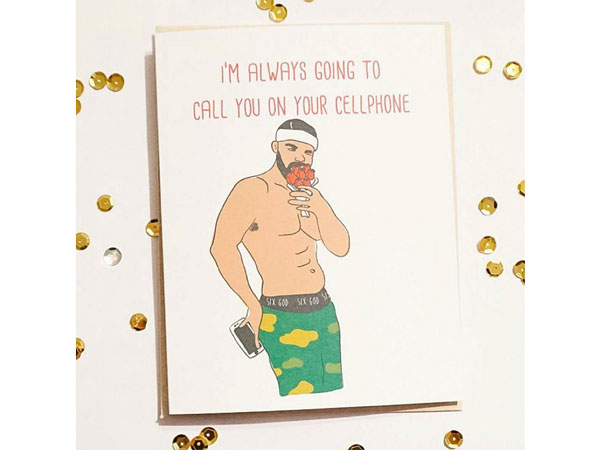 For the person in your life who is convinced "they" don't want you to have anything nice in life, making their (and DJ Khaled's) sole goal to prove "they" wrong (#BlessUp):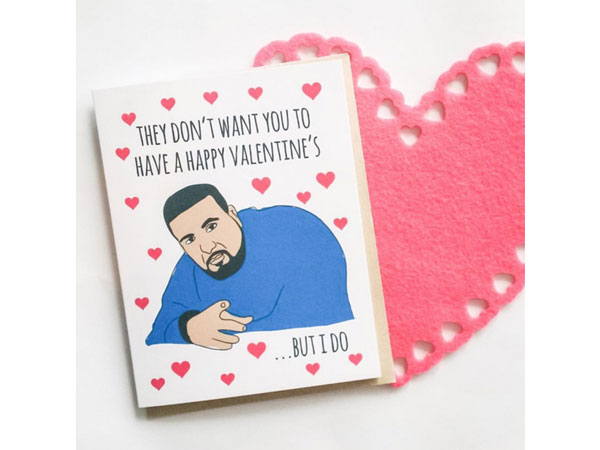 For the person in your life who is not only a die-hard Star Wars fan, but is also always around to awkwardly gawk at you during an asthma attack: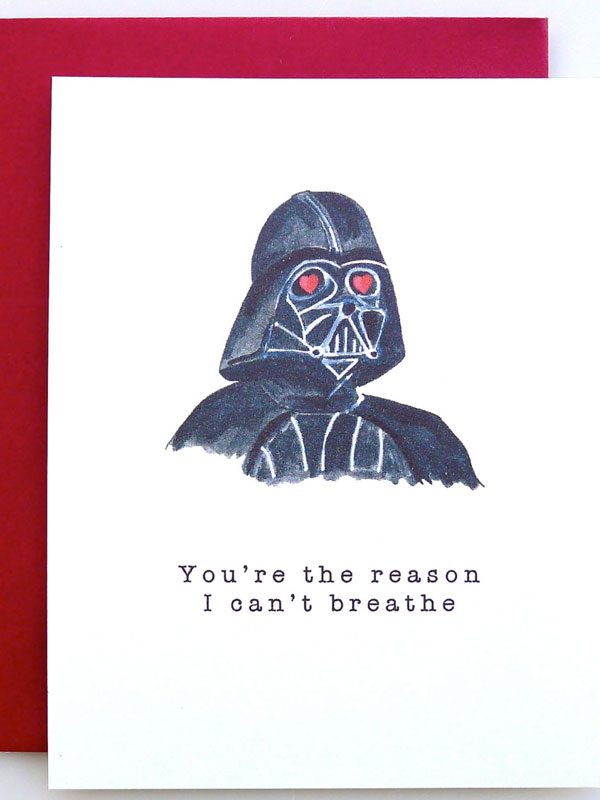 RELATED: Get Kourtney Kardashian's 'Cheat Day' Chocolate Chip Banana Bread Recipe
For the person in your life who aced every geology exam in high school and college: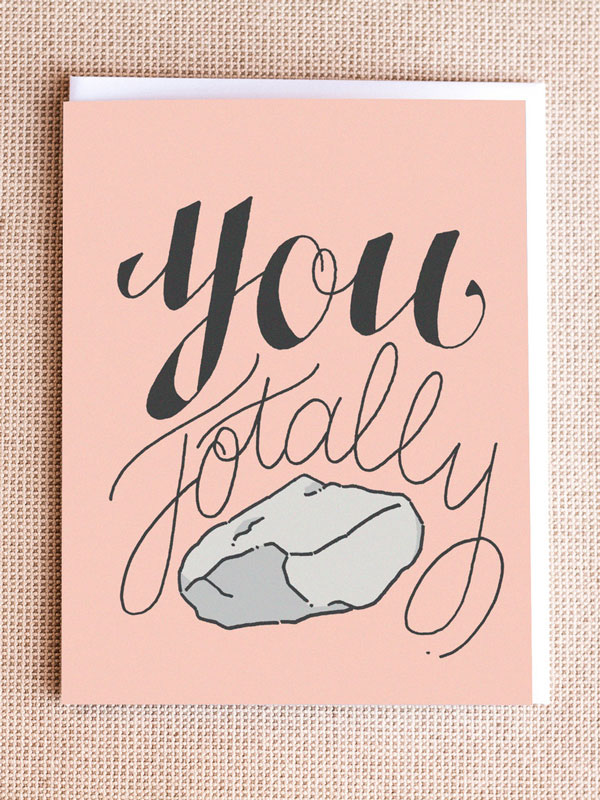 Available on Paper Freckles for $4.
For the person in your life who is coming to terms with a bacon obsession: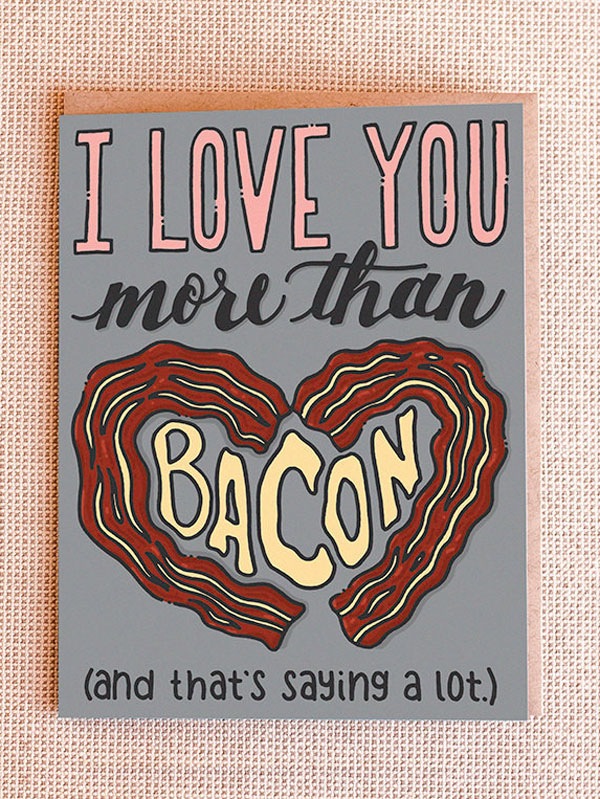 Available at Paper Freckles for $4.
For the person in your life who will most likely never grasp how infuriating this is — despite being head-over-heels for him/her: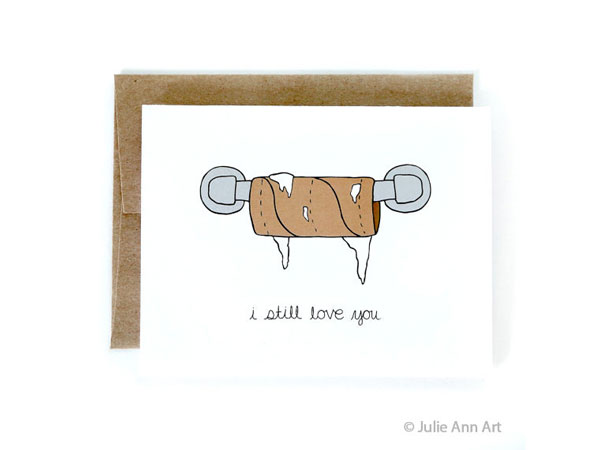 So go forth and please your Valentine with any one of these gems this weekend. Before you know it, they'll be humble bragging on Facebook, eager to show the world how thoughtful, cool and hilarious you really are. And isn't that what V-Day is all about?
—Grace Gavilanes