Bring on Spring: Carrot Cake Hershey's Kisses Have Arrived for Easter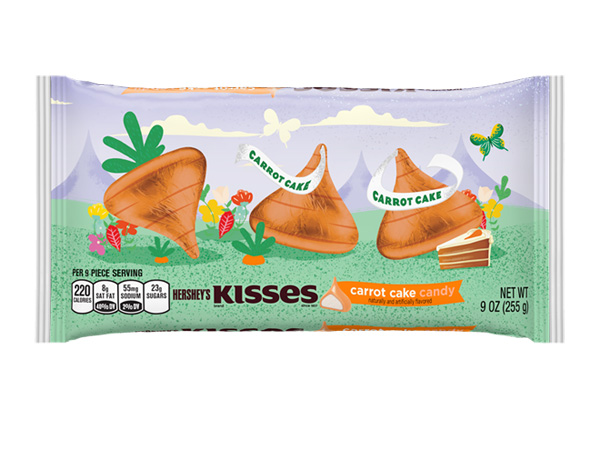 Hershey's
If you've given up candy for Lent, there is a new sweet reward waiting for you on the other side.

To gear up for Easter, Hershey's has announced a new flavor of Kisses that we are hoping to count toward our daily vegetable intake: Carrot Cake.
RELATED: 3 New Milano Cookie Flavors Have Arrived — and We Want to Eat Them Immediately
The new flavor, available exclusively at Walmart, is certainly one of the more intriguing seasonal treats we've seen recently — though Strawberry Shortcake M&Ms are up there, too.
Obviously a vegetable-flavored dessert that may or may not actually contain actual vegetables could be controversial to both chocolate purists and health nuts alike, but we're willing to give them a try…for the sake of having a fair and balanced opinion.
RELATED: The Maker of Skittles, M&Ms and Snickers Is Removing All Artificial Coloring From Their Foods
So, what do you think? Could carrot cake become the spring equivalent of pumpkin spice? Sound off in the comments.
—Shay Spence, @chezspence