The Wines You Should Drink While Binging on Your Favorite Shows (Because It's National Drink Wine Day)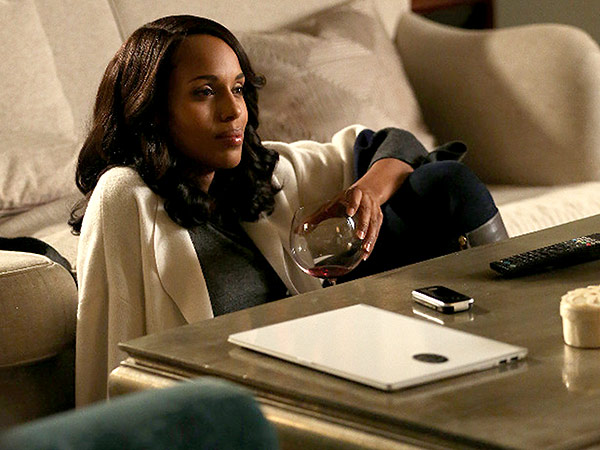 ABC/John Fleenor
Raise your glasses, people!

It's National Drink Wine Day, and really, there's only one way to celebrate: By pouring a glass (or two…or three) while you're settling on the couch for a marathon of one of your favorite shows.
But which show goes best with which wine? Take a look at our unofficial, completely unscientific guide below.
Scandal: Red wine
We've learned a lot of lessons from Scandal, but perhaps the most important? There's no better way to unwind after a long day of white knight-ing than with a glass of red — and of course, a bowl of popcorn.
The Real Housewives: Sauvignon Blanc
Whether you're a fan of Beverly Hills or New York, all Real Housewives (and their fans) will enjoy a crisp glass of Sauv Blanc when the going gets tough (or when the tables start flipping). If you're more of a Lisa Vanderpump, though, it's okay to go for the Rose.
Broad City: Drugstore brand
Whether you go for the Duane Reade "Chateau Diana" variety or a classic discount aisle staple, such as two buck chuck, you'll be sipping on a cheapie that would make Abbi and Ilana proud.
Orange Is the New Black: Homemade wine
You may not be in prison, but that doesn't mean you can't drink like it! Make like Poussey with a little home-fermented hooch.
The Mindy Project: Celebrity-branded wine
Mindy Kaling's on-screen alter ego, Dr. Mindy Lahari, can't get enough of all things pop culture. So that means when it's time to fill up her cup, she's going for Skinnygirl, Fergie's Fergalicious Red Wine Blend or a bottle of Barrymore Pinot Grigio.
Downton Abbey: The oldest wine you can get your hands on
Since they're still getting used to cocktails over in 1925, it's best to stick to wine when you're trying to emulate the early 20th century British aristocracy. And of course, if you truly want to be authentic, you've got to go for a good vintage — the older, the better!
The Bachelor: Champagne
Because nothing goes better with crushed romantic dreams than a little bubbly, right?
The Sopranos: Chianti
Pour out a glass of Tuscany's finest to watch the trials and tribulations of everyone's favorite Italian-Americans.
Game of Thrones: From the biggest glass you can find
What's in your goblet doesn't matter much — but if you're going to be dealing with the drama of Westeros, you'll need a lot of fortification.
Unbreakable Kimmy Schmidt: Pinor Noir
The video speaks for itself on this one.
—Diana Pearl