Khloé Kardashian Reveals the Best Health Tips She's Received from Kourtney: No Soda, All Organic Food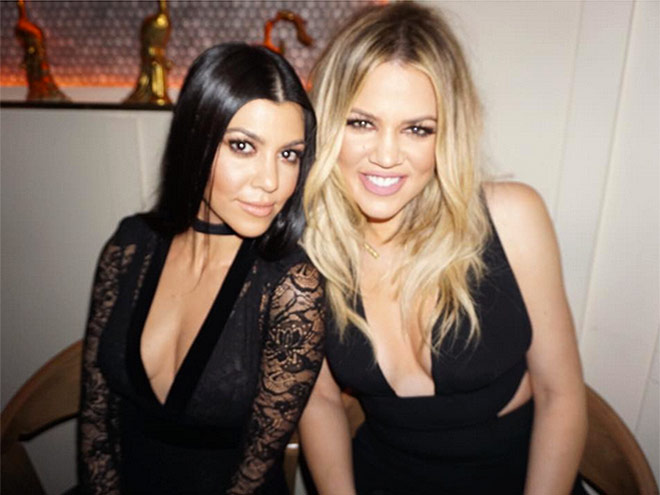 Kourtney Kardashian/Instagram
Khloé Kardashian got some of her best health advice from within her own family.

The youngest Kardashian sister, 31, is sharing the best health tips she got from her older sister Kourtney in a new Khlo-Fit post on her website and app.
"Kourt is such a health freak, but I can appreciate someone who tries to live their life to such a high standard," writes Khloé. "She's totally turned her diet around after having kids and I can respect that!"
RELATED: Kourtney Kardashian Works Out to Kanye West's New Album, Says Trainer 'Almost Made Me Throw Up
Kourtney's first tip is to not drink any soda.
"Kourtney does not allow soda in her house," Khloé explains. "I do appreciate that and so I've been drinking way more water, but when I am craving a soda, I have to hide it from her, even in my own house!"
Kourtney, 36, also refuses to eat food that isn't organic – something that Khloé sometimes struggles to do.
"I think it's important to eat organic, but there are definitely times when I run to my local big-box store for groceries," she says. "When that happens, Kourtney will straight-up look through my fridge and if she sees something that is not organic, she'll give it away!"
While Kourtney has banned the use of microwaves in her house, that's one rule Khloé can't get behind.
"She got rid of hers, and wants me to heat up everything on the stove," she says. "F— that! Who has the time?!"
RELATED: Khloé Kardashian Shuns Charcoal-Infused Juice: 'People Drink This?'
One thing Khloé fully embraces is eating Ezekial bread, which she explains is made without any added flavors.
She also has taken a cue from her older sister and stopped storing leftovers in plastic containers: "Plastic is a big no-no in Kourt's eyes and I'm a total convert now," says Khloé. "All my food storage containers are glass!"
—Gabrielle Olya, @GabyOlya