Bob and Cortney Novogratz Blog: 6 Easy Ways to Turn Your Home into an Entertaining Space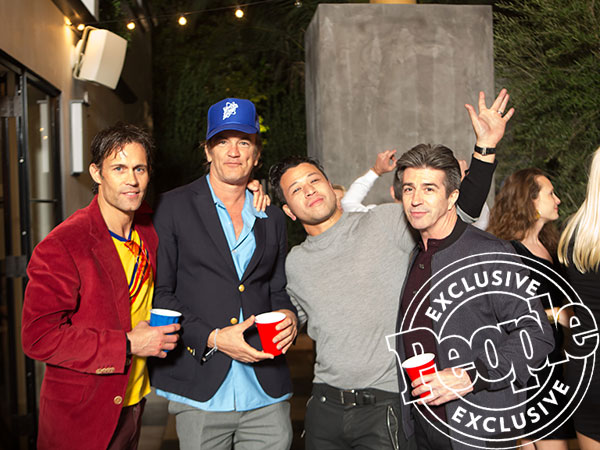 Novogratz
Bob and Cortney Novogratz are a design duo—and parents to seven children—who recently bought a 1920s-era castle in the Hollywood Hills. Check back regularly on PEOPLE.com as they blog about the rewards, risks, messes, and successes of the project, giving their expert tips and tricks for home renovation. You can follow them on Twitter at @TheNovogratz.
It's no secret that we love to entertain. Whether it's our first big party in a new house or a small dinner party for someone's birthday, we're always looking for a reason to have people over.

Entertaining is such a huge part of making your house feel like a home: the more memories you have of hanging out there with your friends and family, the better. Here are a few tips we live by.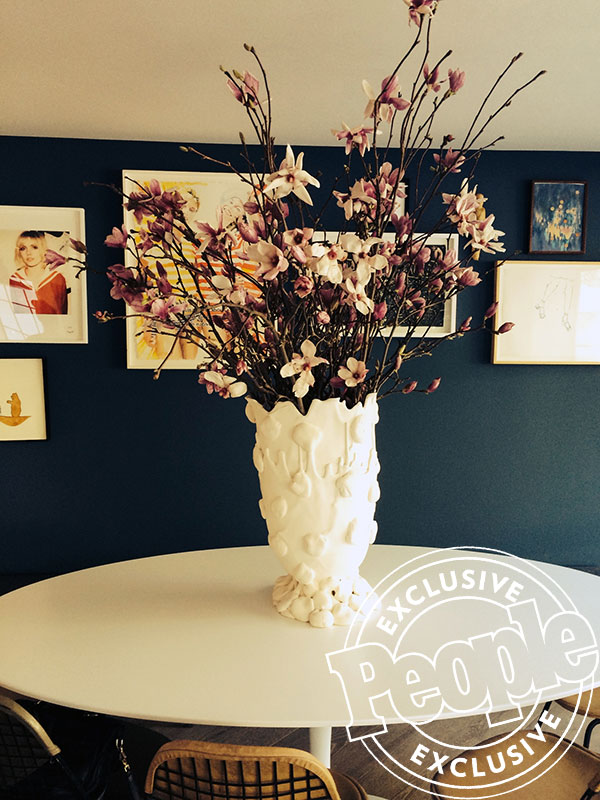 Novogratz
1. Oversized flower arrangements make a big statement and make your home feel inviting. Go to your local flower district if you live in a big city. If not, or if you're in a hurry, cut a few beautiful blossoms from your yard. Keep the arrangement simple and beautiful.
RELATED: Bob and Cortney Novogratz: 9 Tips For Designing a Home Your Kids Will Be Psyched About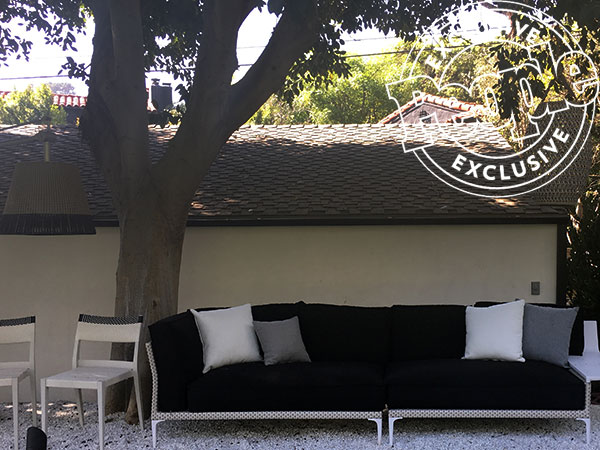 Novogratz
2. Create areas for people to hang out and chill late into the night. Move chairs from their normal spots to create groupings for intimate conversations. I love when a party lasts much later than expected, but everyone always needs a place to kick of their heels and relax.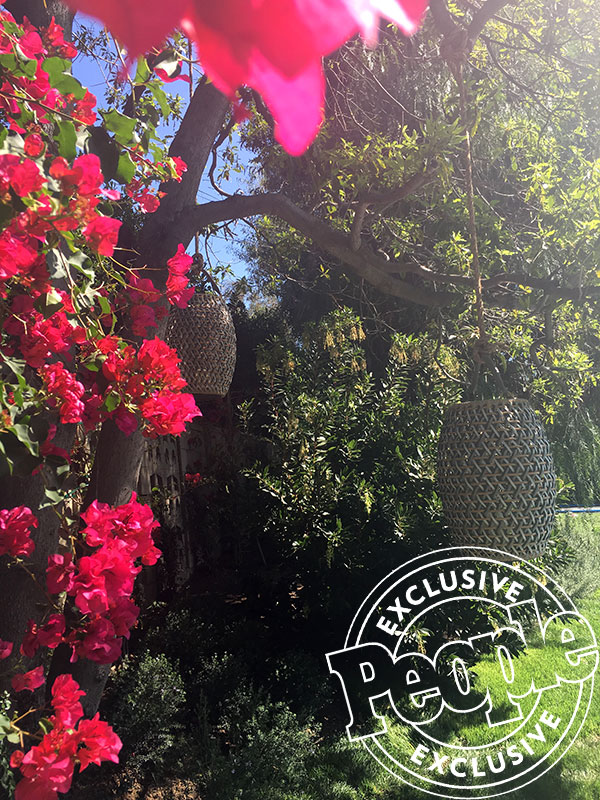 Novogratz
3. Hang lanterns in trees if you have a big yard so that it's lit well. As soon as the sun goes down, the party will have a beautiful glow that makes people want to stay. These lanterns from Dedon come in all different sizes and give off the perfect amount of light.
RELATED: Bob and Courtney Novogratz Blog: How to Create Your Dream Pinterest Board for Home Decorating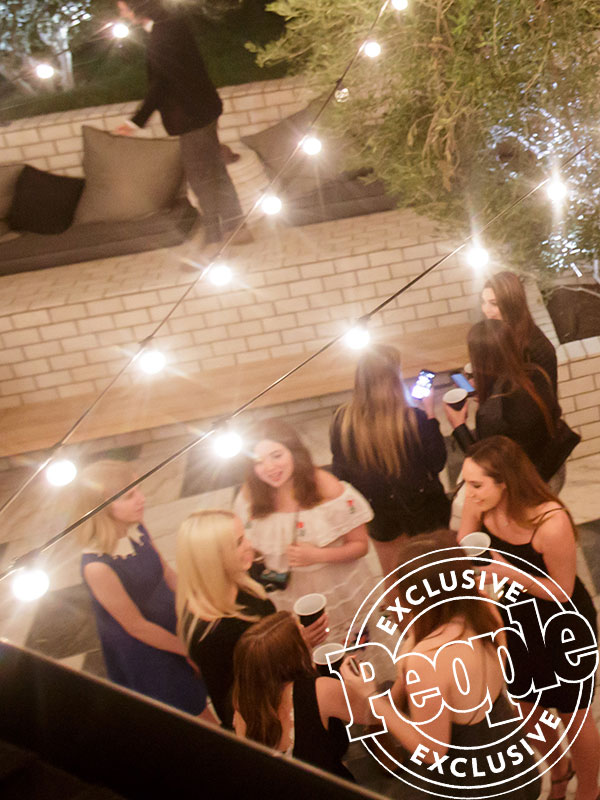 Novogratz
4. We love to leave my party lights up year round, but they're a must for any great event. Oversized cushions and pillows for lounging are also great for extra seating. Some guests have loved our cushions so much that I couldn't wake them up to go home long after the party was over- fortunately that was before kids.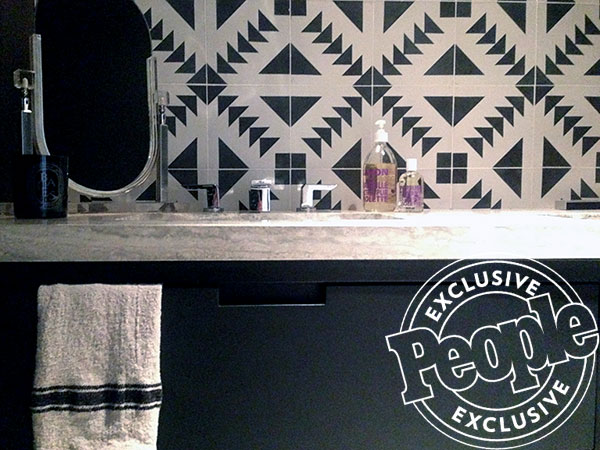 Novogratz
5. Put out nice hand towels and soaps in your bathroom so your guest really feels like they've freshened up. A powder bathroom is one of the biggest places you can make an impression.
RELATED: Bob and Cortney Novogratz Blog: How to Buy Art That's Cool, Affordable, and Worthwhile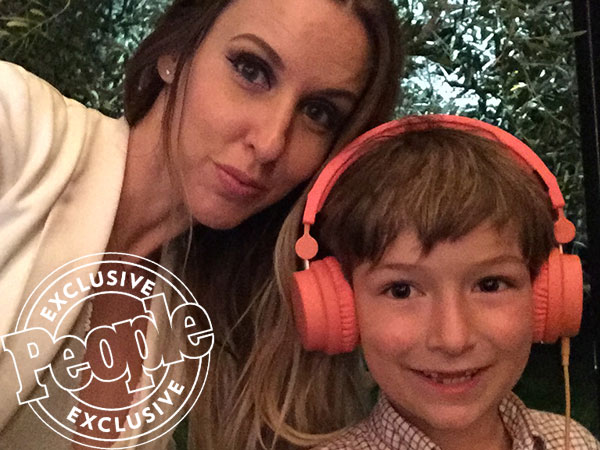 Novogratz
6. L.A. has amazing, talented musicians and DJs, which are so important for a great get together. What makes our friend DJ Ivy so special is that she allows everyone to have fun with her. She's always so good, even to our son Major who adores her. She's taught all of us a few things about how to DJ a great party.

Entertaining in your home will never be perfect there's always something that can go wrong. The most important thing is to remember that whatever energy you put out there determines the vibe your party has — so be kind, be welcoming, be laid-back, and be the first one to dance.