Which TV Cast Drank More Coffee? Friends vs. Gilmore Girls, by the Numbers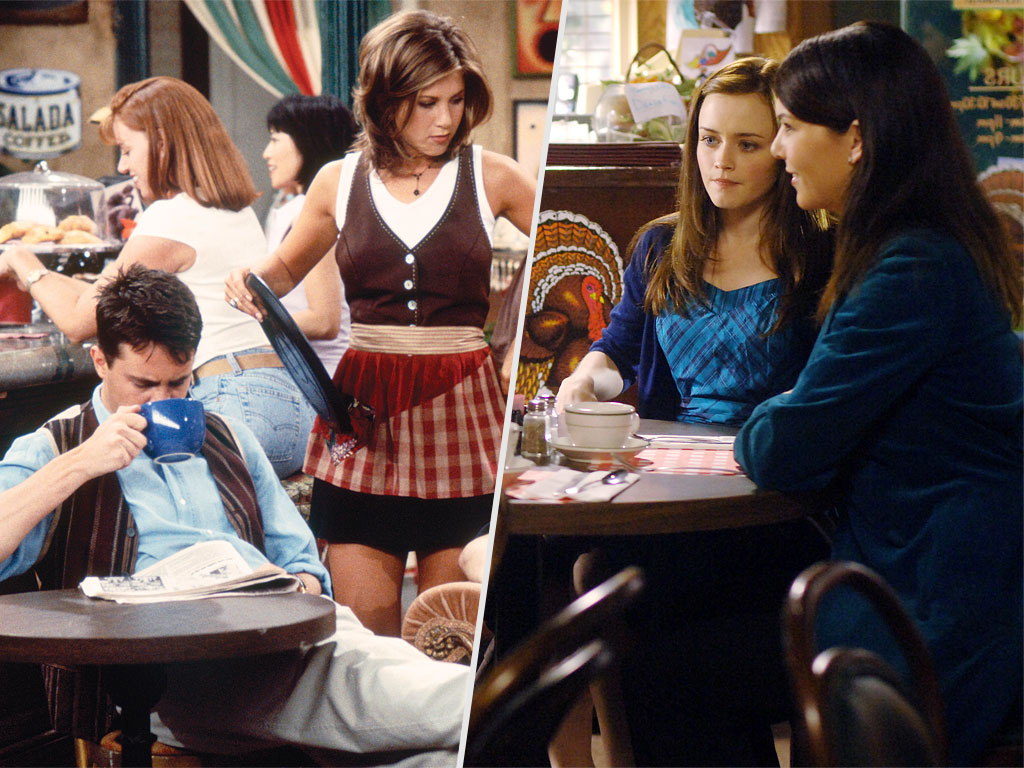 Gary Null/NBCU Photo Bank/Getty; Patrick Ecclesine
There isn't anything quite as reminiscent of Friends as Central Perk. But just how much coffee did the gang actually consume on that giant orange couch?

PayPal figured out that the pals drank roughly two cups of java per episode over the 236 episodes. At around $3.50 per cup, that means they spent $9,912 during the ten seasons (though that doesn't take into consider Rachel and Gunther sharing their employee discount).
And individually the six Friends—who reunited to honor legendary sitcom director James Burrows in a tribute on Sunday—each spent $1,652 over the years.
RELATED: Celebri-lattes! Amazing Coffee Art of the Stars
But PayPal didn't stop with just them. The payment service also compared the coffee numbers to the cast of Gilmore Girls—who came in shockingly low despite basically making a second home of Luke's diner.
RELATED: Every Single Place Jerry Seinfeld Takes All Those Comedians for Coffee
Rory and Lorelai drank roughly one cup of coffee at home and one cup at Luke's per episode. With the cost of a home-brew at $.50 and a coffee at Luke's at around $2.50 (accounting for the price differences in Connecticut vs. N.Y.C.), the mother-daughter duo spent about $765 on the hot beverage over the 153 episodes.
Friends for the win! Though that could all change come the Netflix revival of Gilmore Girls…
—Ana Calderone, @anacalderone