Wellness Guru Gabrielle Bernstein Reveals the Best Advice She Gave Oprah Winfrey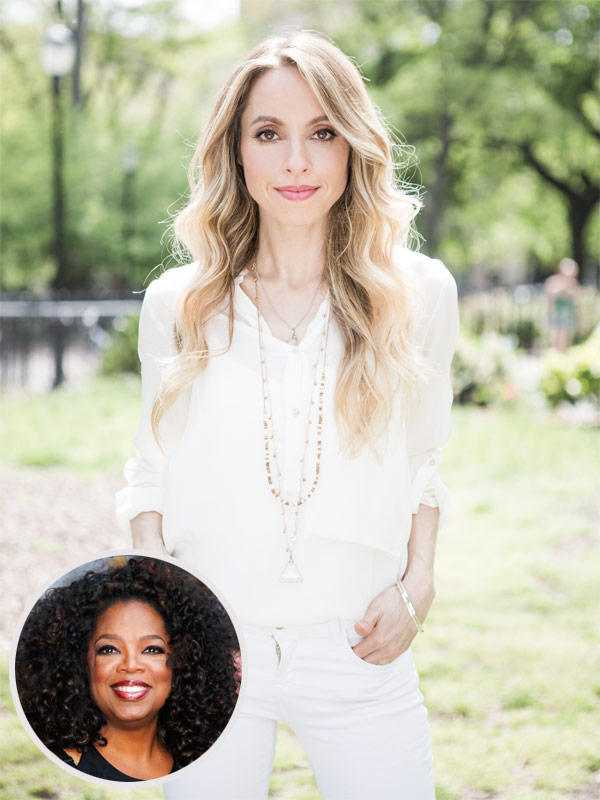 Courtesy Gabrielle Bernstein; Inset: Getty
Even Oprah Winfrey sometimes falls prey to the negative effects of cyber-bullying.

When the media mogul, 64, met with wellness guru Gabrielle Bernstein, Winfrey admitted that she was having trouble handling the cruel things people were saying about her on the Internet.
"I was like, 'You too? Really?'," Bernstein tells PEOPLE. "My advice to her was 'forgive and delete.' She loved it. Everyone gets haters, especially if you're that profound."
Regardless of what stressors and negativity you are facing, Bernstein – who is on the steering committee for Philosophy's Hope and Grace Initiative to support community-based mental health efforts – is sharing her top three tips for living a better life with PEOPLE readers:
Happiness is a choice you make.
"Every day it has to be a commitment," says Bernstein. "Each moment you can be choosing to be having a bad attitude or a good [attitude]. It's really a commitment and a choice that you make. That's the most important thing."
Meditate every day.
"Having some sort of silent contemplation or stillness practice is mandatory to having sustainable happiness and feeling centered," she says. Bernstein believes even a one-minute meditation can have vast effects. New to meditating? Try this simple technique:
Gently press your thumb against your pointer finger, then your middle finger, index finger and pinky finger.
When you touch your pointer finger say, "Peace."
When you touch your middle finger say, "Begins."
When you touch your index finger say, "With."
When you touch your pinky finger say, "Me."
Breathe deeply as you say each word. Go as fast or as slow as you'd like.
Be kind and compassionate.
"I think people are really negative towards each other," says Bernstein. "We're living in a really toxic time, and the world is not giving us many reasons to feel safe. We really have to use our words and our energy wisely to stay committed to being kinder to people in our world."
—Gabrielle Olya, @GabyOlya