Man Deep-Fries His $900 Kanye West Yeezys Because It'd Be 'Really Dope'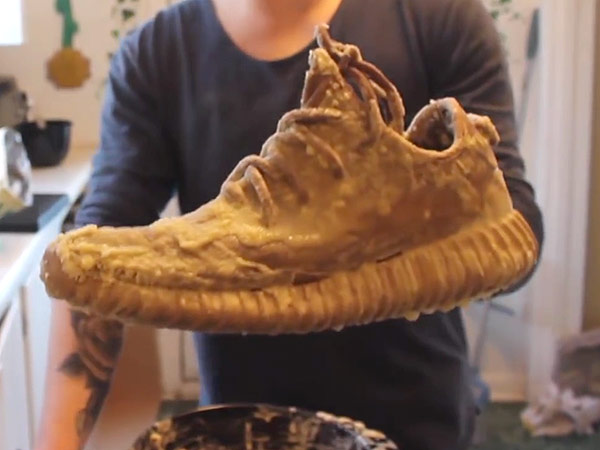 YouTube
If you were one of the people lucky enough to get your hands on a pair of Adidas Yeezy Boost shoes, then you might also be one of the people who took to eBay to resell the shoes for over $2,000.

If you weren't one of the people lucky enough to get the shoes, or you were one of the people who paid over $2,000 for a pair — and if you were, please give us that money instead next time, or invest directly in Kanye West ideas — you probably don't want to watch this video. Too bad! You clicked! (Warning: It contains NSFW language).
RELATED: Kylie Jenner Debuts Her First Cooking With Kylie Recipe Demo Video

Brandon, who runs the YouTube channel Name Bran clothing, took to the platform to express himself in a very specific way: by deep-frying a pair of Yeezy Boosts (which he claims in an Instagram post to have bought for $900).
Why? Well, he posits that they'd look "really, really dope" in the background of his videos. Also, this is his first time deep-frying. (It shows: The 10.5-size Boosts look a liiiiiiitle underdone when he's done with them.)
RELATED: Here Are the 10 Most Absurd Foods of 2015
The nearly-finished handle of what appears to be vodka in Brandon's hand might go a little way towards explaining his actions, but … next time maybe just drunk-shop on Amazon? Or again — and I can't stress this enough — please send us the money instead.
—Alex Heigl, @alex_heigl