Celebrity Trainer Harley Pasternak Shares His Best Tips for Getting Red Carpet Ready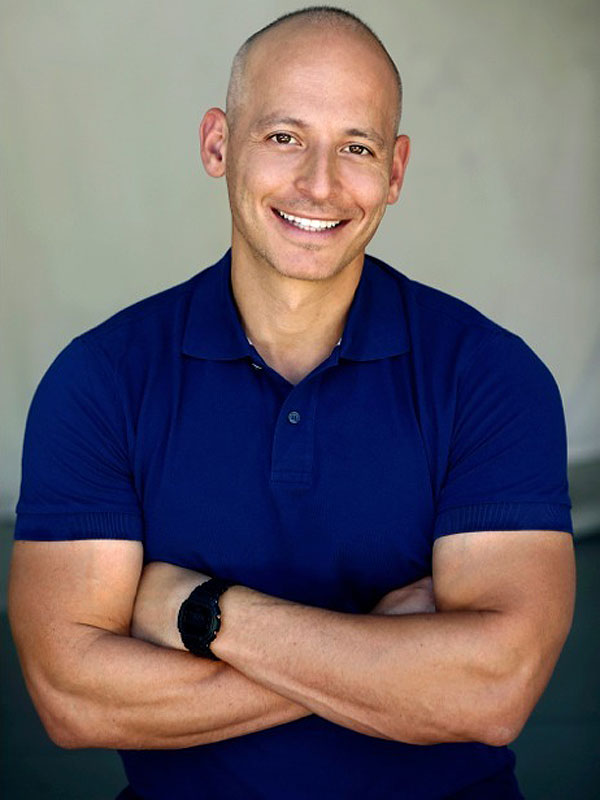 Courtesy Harley Pasternak
Whether you're prepping for the Oscars or another special occasion, celebrity trainer Harley Pasternak's advice will have you looking your best for your big day.

When it comes to working out, Pasternak – who has trained Halle Berry, Lady Gaga, Robert Pattinson and Robert Downey Jr. – emphasizes the importance of doing upper back exercises.
"Strengthening your upper back is really the key to regal posture," the New Balance brand ambassador told PEOPLE at a preview of the brand's new Vazee training collection.
To work the upper back, Pasternak recommends doing TRX back rows, single-arm dumbbell rows, and reverse incline dumbbell rows.
"These are all great upper back strengthening movements, and we really don't do enough of that," he explains. "We focus so much on strengthening the anterior part of our upper body."
If you're wearing an arm-baring gown, Pasternak says working out your triceps is important. To tone up the triceps, he advises doing lying dumbbell tricep extensions or close-grip push-ups.
Pasternak also utilizes the Helix machine during his workouts.
"I have a lot of our female clients use the Helix because it strengthens them in the lateral plane – a lot of inner thigh, outer thigh and butt," he says. "It helps with their posture and their stability."
Diet is just as important when it comes to looking great for a special occasion, so Pasternak puts his clients on his Body Reset Diet leading up to the big event.
"It's the opposite of a cleanse," he says. "Instead of robbing them of nutrients, and making them starve themselves on colored water, we actually have them stick to high-fiber smoothies and healthy fats at each meal."
On the plan, breakfast and lunch consist of meal-replacement smoothies, and for dinner Pasternak advises his clients stick to protein and vegetables.
"I'm a big fan of everything from the ocean," he says. "I love shellfish and I love salmon. I love breakfast for dinner, so I love making a quiche or even having an omelet for dinner with vegetables of all kinds. I also try and include a lot of healthy fats in my meals, from olive oil to algae oil."
For extra fuel throughout the day, choose healthy snacks.
"Snack smart," says Pasternak. "Snack on something like a handful of almonds with an apple, or yogurt with some berries, or a protein bar."
—Gabrielle Olya, @GabyOlya