What You Should be Eating on Oscar Night (Based on the Best Food Scenes from Nominated Movies)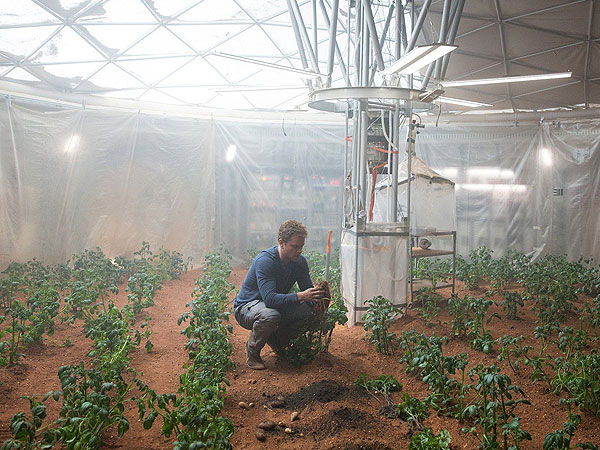 20th Century Fox
With the 2016 Academy Awards on Sunday, it's time to start planning night-of festivities, by which we mean a strong snacking strategy. Seeing as there are quite a few memorable food moments from this year's nominated films, creating a menu is super easy.
Take The Martian, which is nominated for Best Picture (with Matt Damon up for Best Actor). The film is just as much about potatoes as it is getting abandoned in space.
Here are some Oscars-inspired dishes to make for a crowd — or yourself — as you watch the awards. Don't worry. We won't make you eat bison liver.
RELATED: Culinary Stars Share Their Favorite Recipes to Serve at an Oscars Viewing Party
Enjoy this dish from the comfort of your couch and appreciate the fact that you have not been abandoned by NASA.
2. Water
Remember that part in Mad Max when they get to drink water? Commemorate it by drinking water at your party. Hydration is so essential.
RELATED: Here's What's on the Oscar's Governor's Ball Menu
3. Spaghetti with with basil, sausage and tomatoes
An iconic scene in Brooklyn is Saoirse Ronan's character learning how to twirl spaghetti so she can make a good impression on the family of her love interest, an Italian-American guy named Tony. Whether you twirl or slurp it, this super simple one-pot recipe is great for crowd.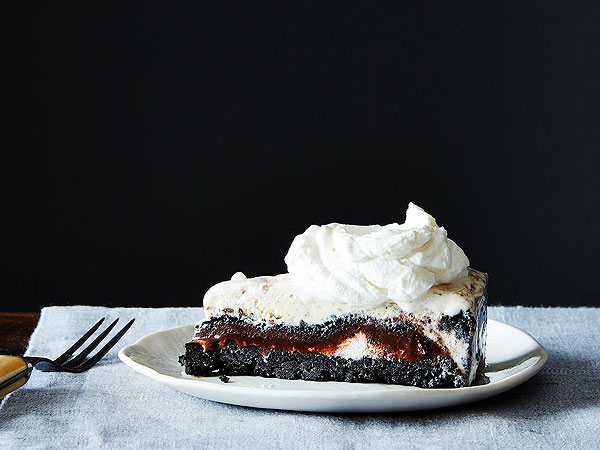 Mark Weinberg and James Ransom
Two of the most moving moments in Room revolve around food: Brie Larson and Jacob Tremblay eating birthday cake, and Brie Larson and Jacob Tremblay eating ice cream. Therefore: You should make and eat ice cream cake.
5. Beef tartare
In The Revenant, DiCaprio's character eats bison liver. Raw. And it turns out DiCaprio actually ate actual bison liver — not faux-prop liver — for the filming. Don't worry, we won't make you eat it, too … but may we suggest some classic beef tartare?
RELATED: Kelly Ripa's Trainer Shares How She Gets Oscars-Ready Arms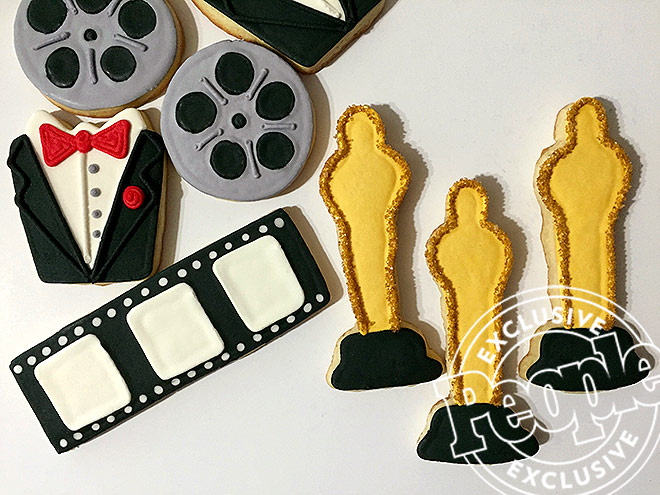 Courtesy Sara Brink
Because let's be real: This will be more popular than the raw beef.
— Maria Yagoda, @mariayagoda