Bob and Cortney Novogratz Blog: How to Combine Your Home Design Style with Your Significant Other's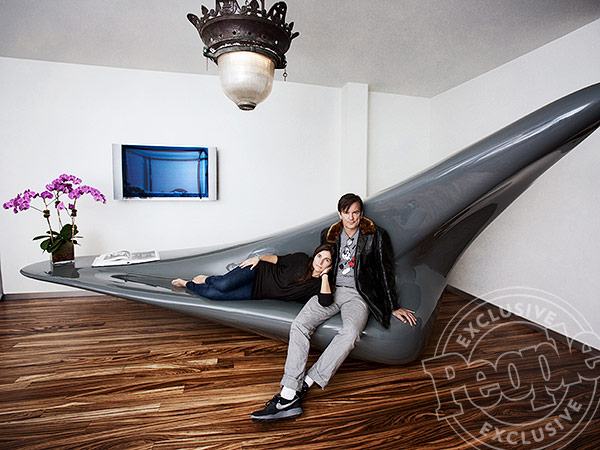 Novogratz
Bob and Cortney Novogratz are a design duo—and parents to seven children—who recently bought a 1920s-era castle in the Hollywood Hills. Check back regularly on PEOPLE.com as they blog about the rewards, risks, messes, and successes of the project, giving their expert tips and tricks for home renovation. You can follow them on Twitter at @TheNovogratz.
Living with others is all about compromise. We know well, after being married for over 20 years and raising 7 kids. Compromising with a significant other is already hard enough when it comes to responsibilities like bills and parenting; don't make it hard when it comes to designing your home.

Whether you're just moving in with your significant other or you've been under the same roof for years and are revamping your home, incorporating two people's styles should be an exciting process that teaches you more about each other.
Here are a few of our tips for seamlessly combining styles: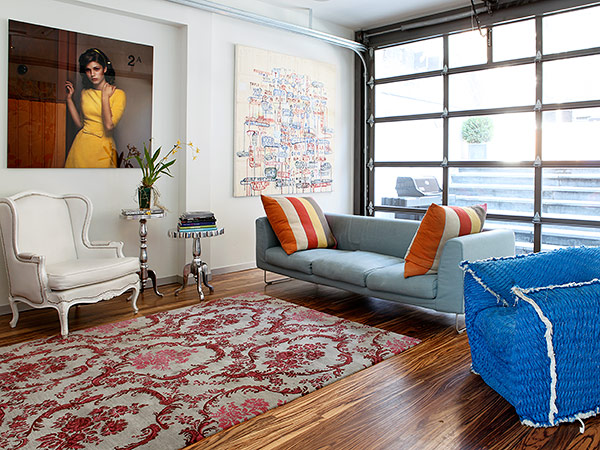 Novogratz
1. Use what you've got. Both of you probably have some special pieces, either from exotic trips or handed down from your family. If you've got an antique wingback chair, and your significant other has a modern sofa with clean lines, throw a brocade pillow on the sofa and a geometric blanket on the wingback. As long as your colors are complementary, you can really mix whatever styles you want to.
RELATED: 6 Easy Ways to Turn Your Home into an Entertaining Space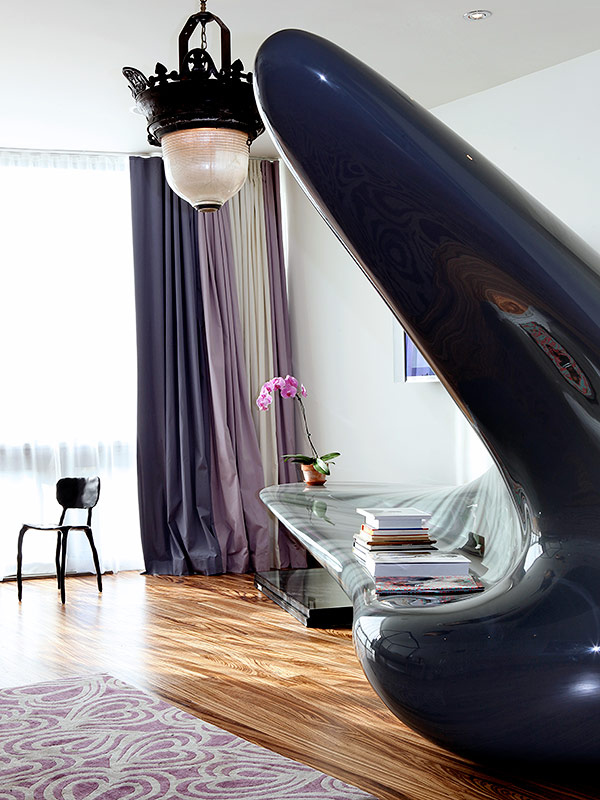 Novogratz
2. Shop vintage. Take your time when investing in new pieces. Visit flea markets and estate sales with your partner so you end up with something unique. Robert and I are always debating who's more modern and who's more traditional. Mixing vintage with modern strikes the balance for us. We also love combining feminine colors like lavender and plumb with more masculine colors like browns and blacks.
RELATED: Bob and Cortney Novogratz: 9 Tips For Designing a Home Your Kids Will Be Psyched About
3. Pare down. No one needs two of the same thing. Keep the best version, donate the other, and move on.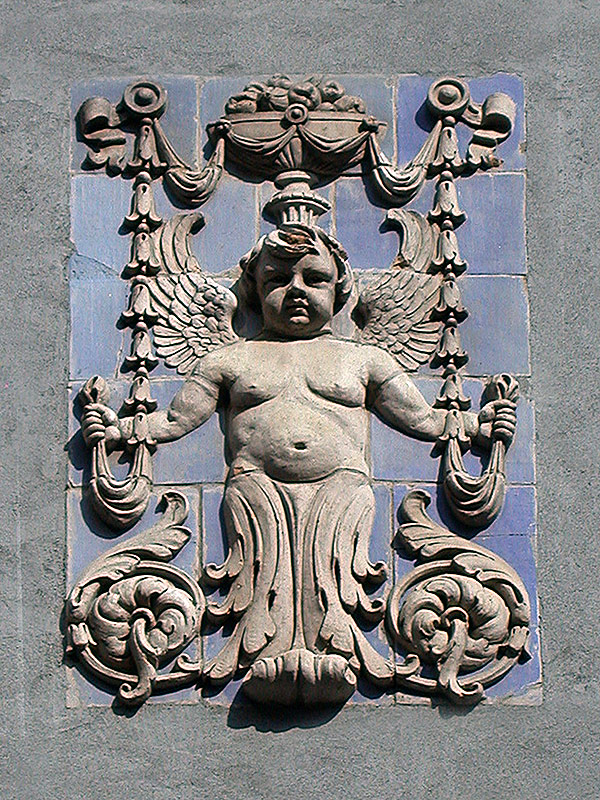 Novogratz
4. Make one big change. Whether it's a focal wall with a gorgeous wallpaper you both love, or a new piece of art, if you both like it, it will inevitably incorporate both of your styles. Robert and I found a gorgeous cherub sculpture on one of our trips overseas and loved it so much we had it shipped back so it could be part of the facade of our house. We still talk about that piece several houses and years later.
5. Address the elephant. If you absolutely hate something your partner brings to the table, talk about it, but be sensitive. If there's sentimental value, maybe a fresh coat of paint or a new fabric will make the piece livable. Your relationship is more important than getting rid of something nostalgic.
6. Defer. It's likely that one of you is more interested in design than the other. If that's the case, give the person with a passion for design the veto on things you can't agree on.
At the end of the day, you found each other for a reason, and decorating your home should be fun and remind you of all the reasons you love one another. It's all about creating a place to host your friends, make memories, and kick back and relax together.