Chrissy Teigen and John Legend Have a 'Midnight Breakfast' Date in Miami Beach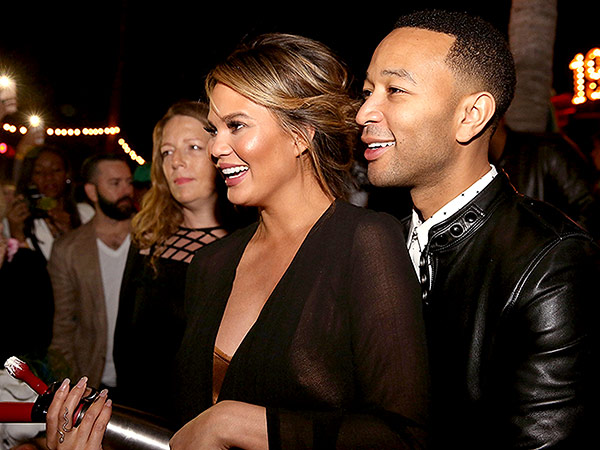 Aaron Davidson/Getty
One thing's for sure: Pregnancy is not slowing down Chrissy Teigen.

After a late Thursday night flight to Miami and a sold-out book signing on Friday afternoon with husband John Legend, the mom-to-be and new cookbook author hosted a spirited midnight breakfast later that night at the National hotel as part of the South Beach Wine & Food Festival.
RELATED: Get Chrissy Teigen's Sriracha Caesar Salad Recipe from Her New Cookbook Cravings
"Chrissy and John were adorable," a source at the firefighter-themed breakfast tells PEOPLE. "Even though they came together, John was clearly there to support Chrissy and let her shine. You could see how proud he was. When they took a break from the cameras, he wrapped his arm around her and sneaked a few kisses."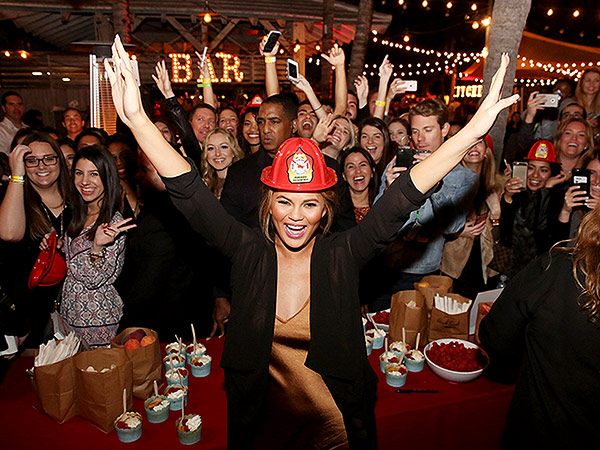 Aaron Davidson/Getty
At the breakfast, Teigen and Legend were also joined by another foodie couple of the moment: Giada De Laurentiis and new boyfriend Shane Farley, who stopped by the late-night event after snacking on burgers at Rachael Ray's Burger Bash party on the beach.
RELATED: Chrissy Teigen Shares Why She Chose to Have a Daughter: John 'Deserves That Bond'
The source added: "Giada and Shane kept a low profile but were all smiles and looked happy."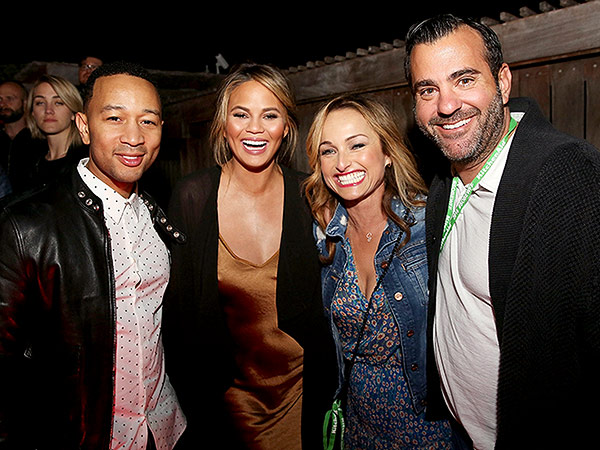 Aaron Davidson/Getty
Teigen has been promoting the release of her new cookbook, Cravings, this week: "I spent the past three years trying to prove to people that I love food, I love cooking," she tells PEOPLE exclusively in the new issue, on newsstands now. "And that I have a passion for it that's beyond just wanting to be a model in the food world."
RELATED: Pregnant Chrissy Teigen Still Works Out 5 Days a Week
The poolside event featured breakfast creations from firefighters representing houses in various parts of Miami. Top dishes included Fireman Derek's dulce de leche pie and Teigen's yellow cake baked oatmeal, which is featured in her cookbook.
—Linda Marx, with additional reporting by Becky Randel