Chris Rock Guilt-Sells His Daughters' Girl Scout Cookies During the Oscars: 'Leo, You Made $30 Million!'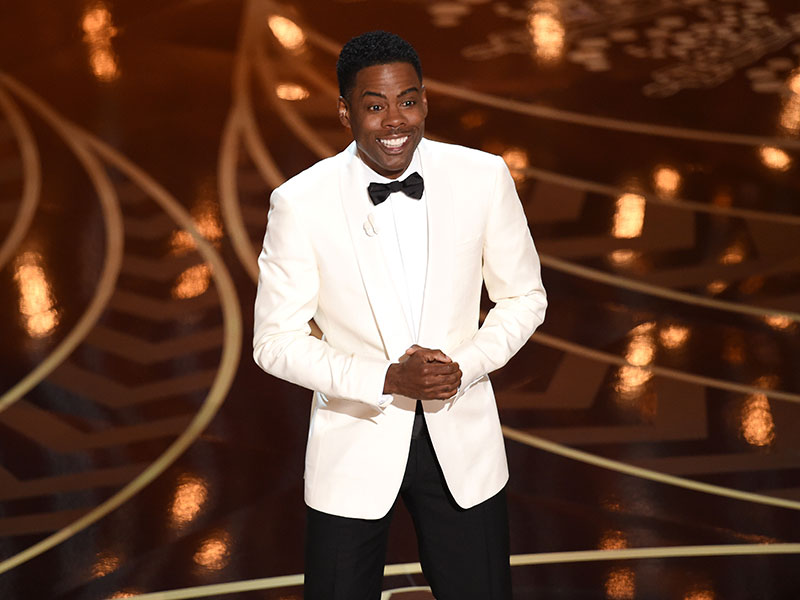 Kevin Winter/Getty
Chris Rock may have just cemented himself as the real winner of the Oscars, taking home the prize for Dad of the Year.

During Sunday night's awards show, the comedian revealed that his Oscars hosting gig has taken a toll on his family life. "I've been away from my two daughters at a very important time in their life," he said, adding, "I have missed most of Girl Scout cookie season."
RELATED: Brie Larson Hopes For Another In-N-Out Burger Surprise During Oscars: 'I Could Get a Double-Double!'
"Last night Zahra, my youngest called me up and said, 'Daddy how come we never sell the most cookies? How come Mrs. Dunn wins every year?'" he said. "It would mean so much to my little girl if we could beat Linda Dunn."
Yes, even celebrity parents have to deal with the fierce competition of Girl Scout cookie season.
He then called on his peers to put their money where their mouths would soon be (i.e., around delicious cookies). "I want you to reach into your millionaire pockets and I want you to buy some of my daughter's girl scout cookies. Are we going to deny my princesses from cookies? Alright, Tina Fey, get that money, girl. Charlize Theron, yes. Matt Damon, yes. Leo, you made $30 million—come on!"
RELATED: Wolfgang Puck and His Sons Hand Out Lobster and Mini Chocolate Statues on Oscars Red Carpet
Many of the stars did pony up, waving cash in the air as Girl Scouts descended upon the audience handing out cookies: Kate Winslet snagged a box of Tagalongs while Mindy Kaling took to Twitter so show off her box of Samoas. Even Vice President Joe Biden forked over $20 for the cause.
In this unaired footage, you can see celebs like Jennifer Lawrence, Julianne Moore, John Legend, Matt Damon and Christian Bale (a Thin Mints guy, as it turns out) digging through their purses and wallets to get their sugar fix in.
When it was said and done, Rock said they raised a whopping $65,243, up from last year's $600 second place finish. By the way, you could buy around 16,000 boxes of cookies for that much money. (And if Rock's stunt has you craving cookies of your own, visit girlscoutcookies.org or use the Girl Scout cookie finder app to order.)
We have a feeling Linda Dunn doesn't stand a chance this year.
—Shay Spence