Hungry for More Oscars Fashion? Check Out the Stars' Gowns Reimagined as Cookies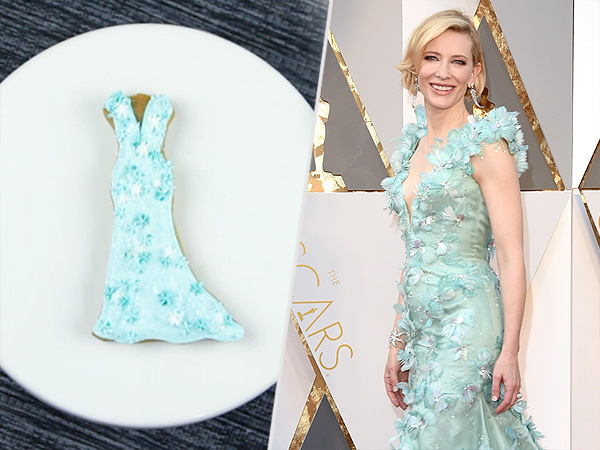 MyRecipes/Getty
If Sunday night's glam Oscars fashion combined with the abundance of delicious Girl Scout cookies for sale in the audience made you hungry for a hybrid of the two, your wish has come true.

In a video series from MyRecipes, the most memorable looks of the night get transformed into edible form—starting with a basic sugar cookie, which gets flawlessly adorned down to the very last detail. Yes, even Jared Leto's carnation bow tie gets the frosting treatment.
If you feel you don't have the patience and/or skills to make these yourself at home, it's at least pretty mesmerizing to watch.
RELATED: See the Oscar Fashions That Really Make Us Hungry (PHOTOS)
Leonardo DiCaprio and Kate Winslet

Charlize Theron

Brie Larson

RELATED: Which Girl Scout Cookies Did the Stars Buy at the Oscars? An In-Depth Look
Kerry Washington

Cate Blanchett

RELATED: Wolfgang Puck and His Sons Hand Out Lobster and Mini Chocolate Statues on Oscars Red Carpet
Jared Leto

Alicia Vikander

Robin Roberts

For all things Oscars, check out PEOPLE's continued coverage and the complete list of winners. 
—Shay Spence, @chezspence