Which Girl Scout Cookies Did the Stars Buy at the Oscars? An In-Depth Look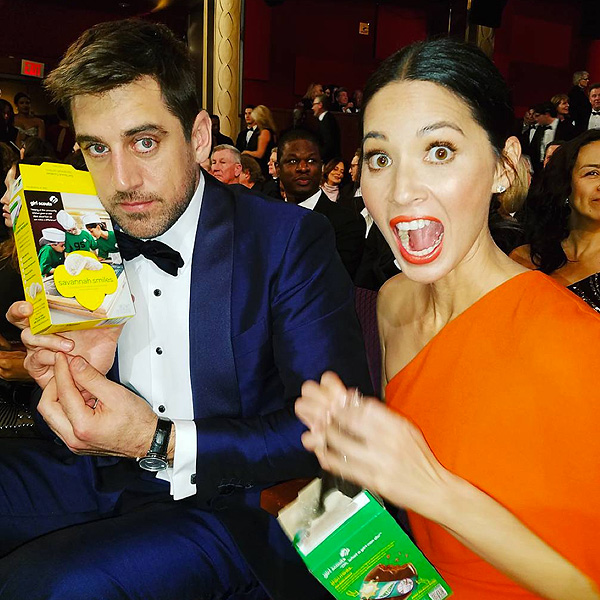 Olivia Munn/Instagram
The type of Girl Scout cookie one prefers is a large part of the American human experience.

So when Chris Rock used his Oscars hosting gig on Sunday night to encourage the audience to buy his daughters' cookies, it was a beautiful insight into the personalities of Hollywood's biggest stars.
Love the peanut butter-chocolate goodness of Tagalongs? You've got rich cravings and love to indulge in luxury. If you're more of a Thin Mints person, you're fresh, cool, calm and collected. Samoas? Sweet, with your own unique flair. Savannah Smiles? Erm…we got nothing. Does anyone actually like those?
RELATED: Wolfgang Puck and His Sons Hand Out Lobster and Mini Chocolate Statues on Oscars Red Carpet
Well, at least one thing's for sure: The A-list crowd had pretty diverse palates. Here's how it breaks down, celeb by celeb.
The #Oscars just turned into a giant ad for Girl Scout cookies and we're not mad about it. 🍪🍪🍪 https://t.co/JQnPBBPINg—
Entertainment Weekly (@EW) February 29, 2016
Mindy Kaling: Samoas (though they appear to have been gifted from Olivia Wilde)
For all things Oscars, check out PEOPLE's continued coverage and the complete list of winners. 
—Shay Spence, @chezspence