Sam Smith Plans to 'Destroy Some Burgers and Chocolate Cakes' After Oscar Win, Settles on a Pizza Party and Beer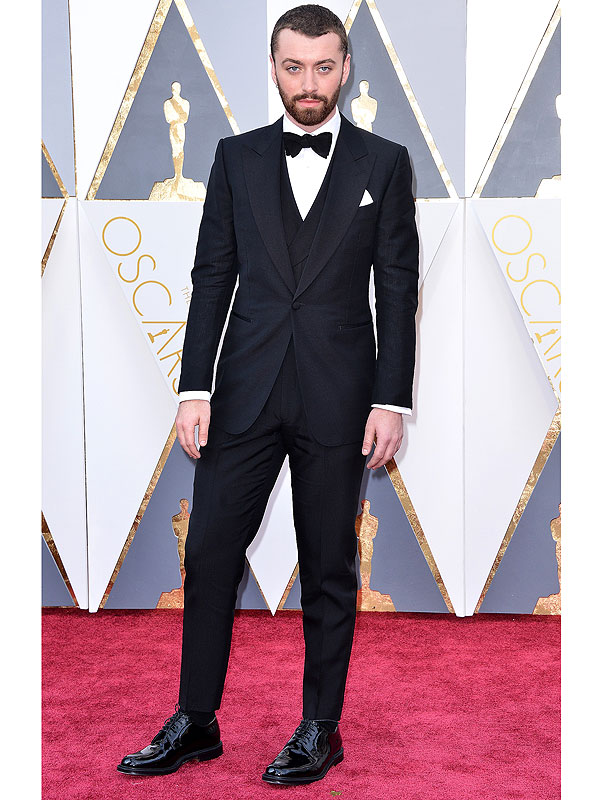 Lionel Hahn/Sipa
Winning an Academy Award is definitely a good reason to splurge!

Sam Smith – who won the Oscar for Best Original Song on Sunday – took a break from his usually healthy eating habits to indulge in pizza, beer and shots after the ceremony.
"I have been eating the most boring food you can imagine for months now, and I'm going to destroy some burgers and chocolate cakes in a second – and some beer," Smith – who even went for a jog Oscar morning – told PEOPLE in the press room. "You have no idea!"
The singer, 23, followed through with his plans at a private party at his house attended by co-winner Jimmy Napes, his mom, dad, sisters, managers and close friends following the show.
"They ordered a bunch of pizza and were all taking shots and sipping on Heineken beers," says a source. "Sam was dancing around with a bunch of his girlfriends, just celebrating and having a great time."
Smith revealed in September that he had lost a total of 50 lbs.
"My relationship with food has just completely changed," he told Today at the time.
—Gabrielle Olya, with reporting by Melody Chiu